Custom Hats and Caps No Minimums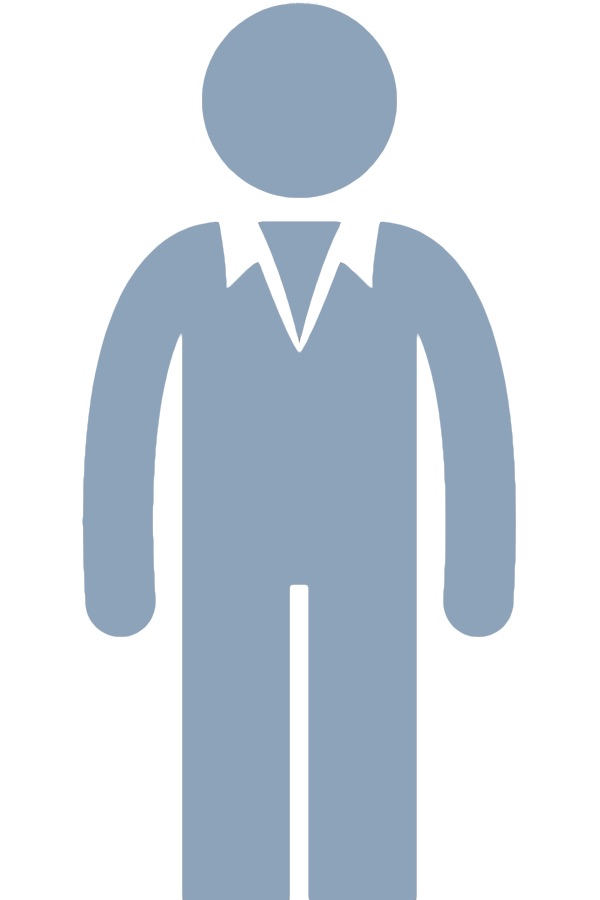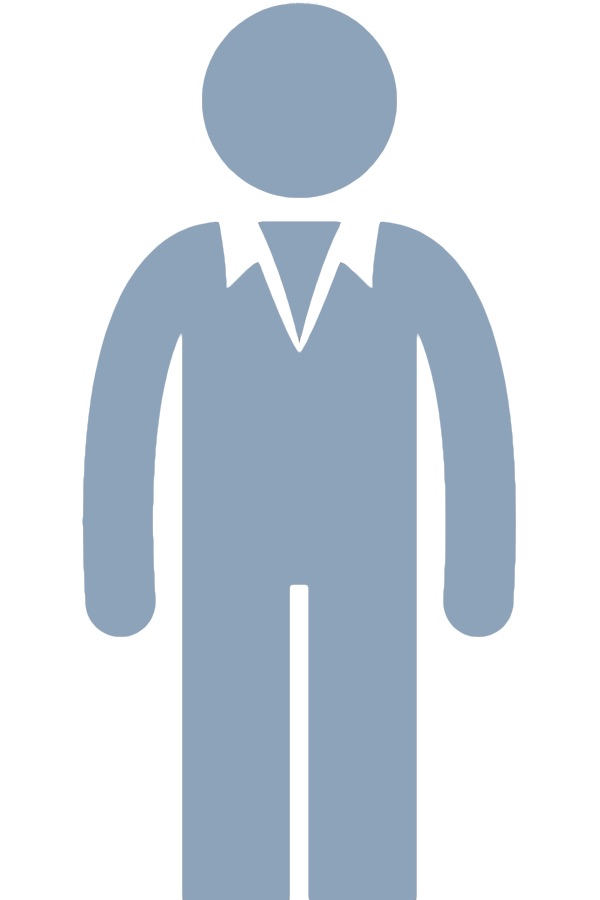 WHITE
Everyone uses and loves hats (and they're basically one-size-fits-most), so it's the perfect wearable accessory to promote your business. Did you know that a custom logoed hat is seen by 3,400 people during its lifetime? Corporate Casuals offers a huge selection of customized hat styles including high-quality baseball caps, flexfit hats, trucker and dad hats, beanies and fashion styles for everyone.
What Are My Cap Style Options?
Baseball Hats

Traditional baseball hats come in a variety of shades, including safety colors. They have a variety of adjustable closures including flexfit, snap and buckle. We also have performance and visor styles.

Trucker Hats

Trucker hats, often called snapback hats, are perfect for warmer climates. The structured foam front wicks away moisture and a mesh back provides excellent ventilation.

Beanies

Beanie or knit-style hats are the right option when the weather turns cold. They also come in a variety of fabrics to match your climate.
Top Decorating Methods for Custom Hats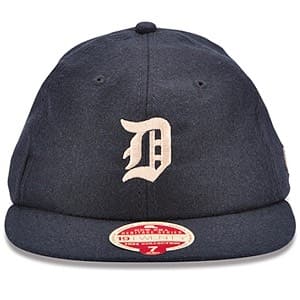 A custom embroidered logo looks crisp and clean on the front center, side or back of your cap. We use professional-grade embroidery machines to stitch your logo using colorfast, durable rayon threads that look great and last through lots of washes and wears. Embroidery is great way to customize uniform hats to show off your company logo or team mascot in the best possible light. People perceive embroidered hats as higher value, so they make great giveaways. The cost of embroidery depends on how many colors and stitches there are in your logo.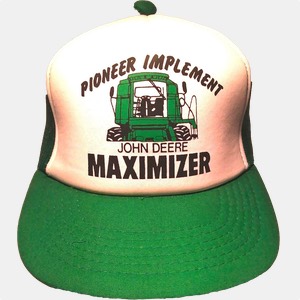 Screen printing involves applying layers of ink to your hat front with a mesh screen for every color in the design. While we recommend embroidery as our top choice for decorating hats, screen printing is great for text or a larger logo on a flat front cap. If you need caps for a baseball team, a golf outing, a summer corporate barbecue or for a destination gift shop, screen printing is a great choice for your hat order. A printed design on a custom cap stays vibrant and visible for the long haul. For curved hat fronts and beanies, embroidery is a better option.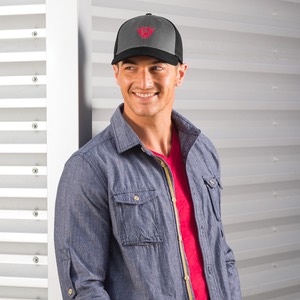 Custom heat transfers for caps are a smart choice. They're economical, and you can get a sharp, full-color design on your cap front. Also known as a digital transfer, we digitally print your logo or design onto transfer paper. Then, we transfer the ink from the paper to your hat front using thermal pressure. Great for getting one custom cap or hundreds, a heat transfer is a cost-effective, durable option when you order your hats online. For beanies or knit hats, embroidery or patches are a better option.
Lots Of Custom Logo Locations
The best place for your embroidered logo, graphic or message is on the front of your custom hat in the center. That way, more people clearly see your message. If you want a different placement, like an off-center logo, you can specify that in the notes section for us when you check out. Upload your own artwork in our design studio, and we'll take care of the rest!
Another pro tip is to add a second decoration location to the side or back of your hat with your phone number or website address. At Corporate Casuals there's no setup fee for back of hat text lettering, so feel free to get creative! Personalized hats can be created right in the shopping cart with just a few clicks.
Your Ideal Custom Hat Logo Size
A general rule of thumb is to keep your custom hat logo less than 2.25 inches tall by 4 inches wide. (If you have a logo larger than that, embroidered hats might not be right for you.) The best size for embroidered text lettering is 1/4 inch (6.3mm) or taller. We recommend a block font that doesn't contain any fine details smaller than 1/16 inch (1.5mm) wide.
What Size Can My Logo Be for Different Cap Locations?
Baseball Cap Center Front Decoration

The front of a baseball hat is limited to a logo 2.25 inches tall. We try to limit the logo width to 4 inches, but we do stitch 5-inch-wide logos when appropriate.

Baseball Cap Side Logo

The side of a baseball hat can accommodate a 1.25-inch-square logo on either the right or left side. Depending on the hat construction, we can go a bit larger.

Baseball Cap Back Imprint

If you choose a baseball hat with a strap closure, we apply a 3-inch-by-1-inch logo. The logo is typically arched over the opening on adjustable hats. A flexfit hat allows for a larger size logo that doesn't need to be arched.
Visor Front Decoration

Visors provide very little room for decoration. We can stitch a 1-inch-tall-by-4-inch-wide logo.

Beanies With a Cuff

Beanies with have a cuff are limited to 2.25-inch-tall logos. We try to limit the logo width to 4 inches, but we can go a bit larger if you need it.

Beanies Without a Cuff

Beanie hats without a cuff provide the most decoration space of all hat styles. We can embroider a 3-inch-tall-by-4-inch-wide logo with room to spare.
Your Frequently Asked Questions, Answered
Question #1: What kind of logo image do I need to get started?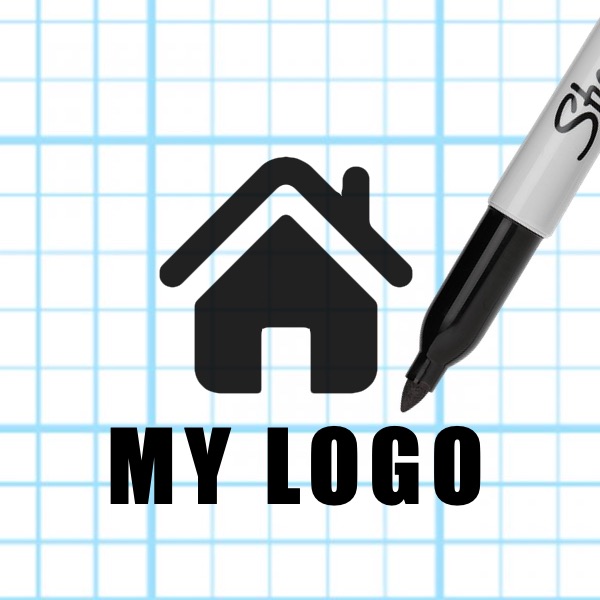 WE START WITH YOUR LOGO
Create your custom hat design by simply
uploading your logo
(even if you drew it with a Sharpie!) into our design studio, and we'll take it from there. Our embroidery specialists have converted more than 100,000 corporate logos into stitch-ready files, so your custom hat will be an excellent representation of your organization. If you have preferences on the logo size, colors or location, just add them in the notes section when you check out.
Question #2: How do I select my hat logo colors?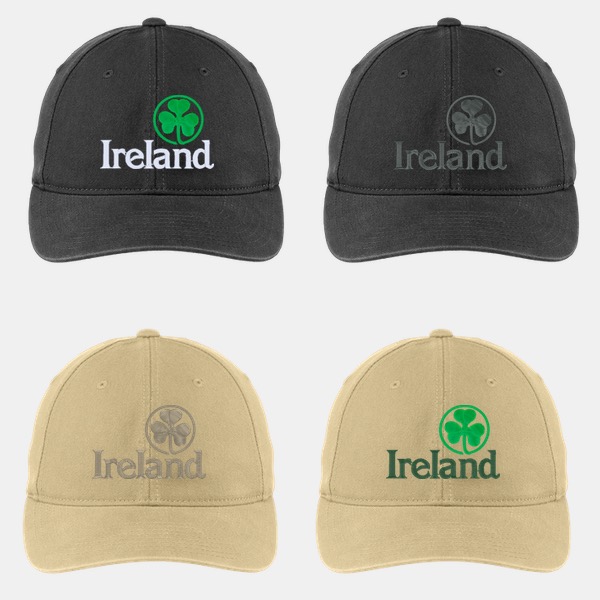 ON-POINT COLORS
We offer more than 230 thread colors, so you can find an exact match. If you have flexibility with your logo colors, we recommend having one of the colors match the accent color of the hat. This gives your embroidered hat a custom, perfectly matched look. We can also create a tone-on-tone look, where your logo shade is a shade darker or lighter than the hat color. If you don't see the exact accent color you need, give us a call we may be able to find accented hats to meet your needs!
Question #3: Do I really pay my one-time setup fee only one time?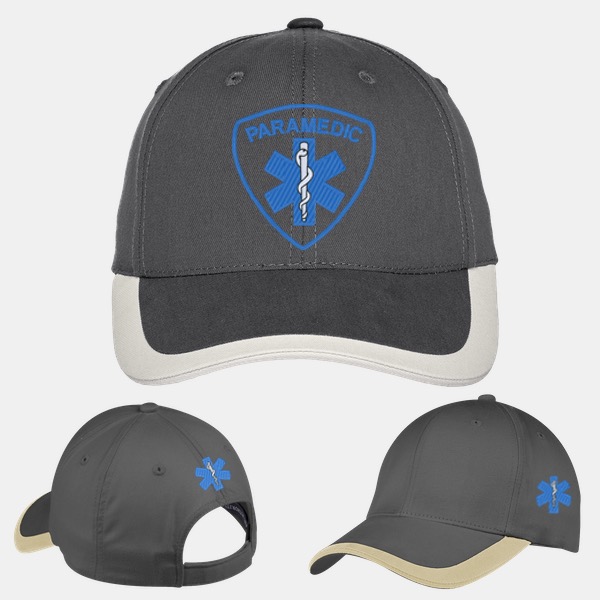 TRANSPARENT PRICING
Yes! It costs $35. You'll see this one-time fee added to your shopping cart. Any future orders you place using this logo won't be charged a setup fee. The stitch file is yours, and you can download it anytime. Some shops require a "tape charge" (usually $10-$20) if you want a copy of your stitch file. This policy is very common on websites that give you "free setup," so was it really free?
Question #4: Can I get brand-name custom hats on your site?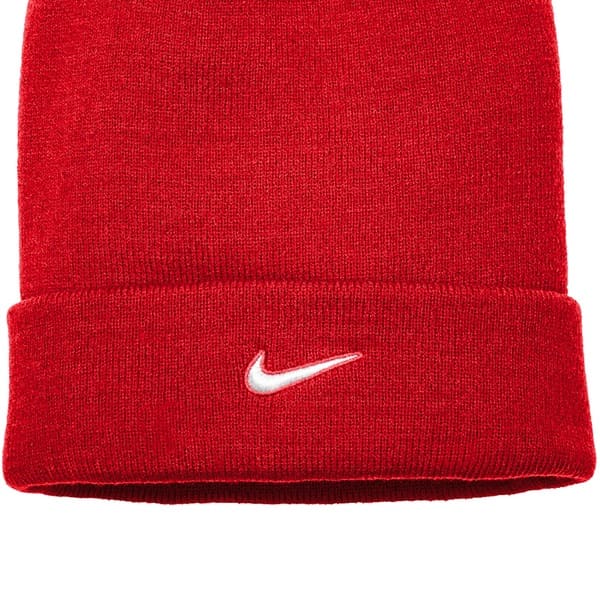 NAME BRANDS GALORE
1,000% yes! We've partnered with a long list of well-loved brands so you can score a custom name-brand hat at wholesale, and place your logo or message right alongside these in-demand logos when you order custom caps or beanies.