Custom Baseball Hats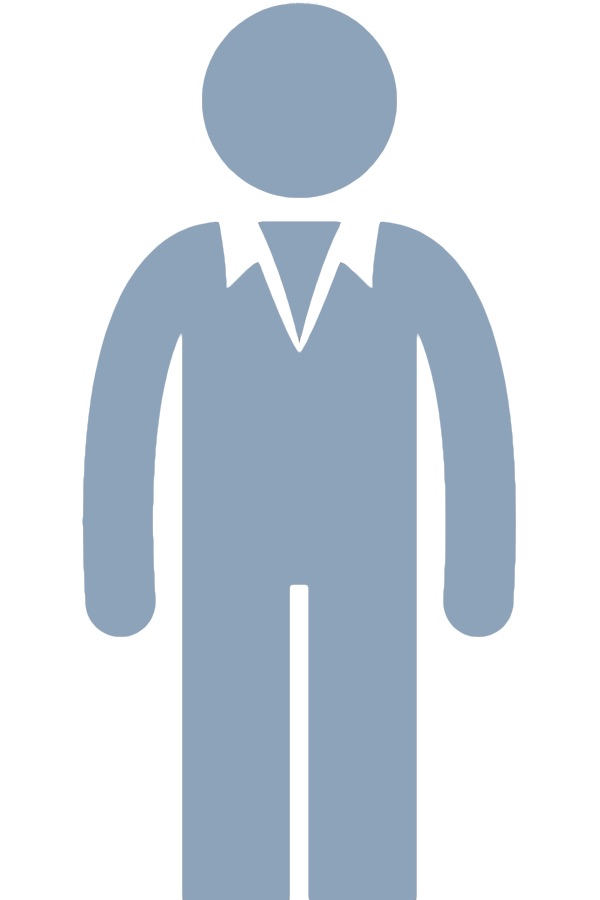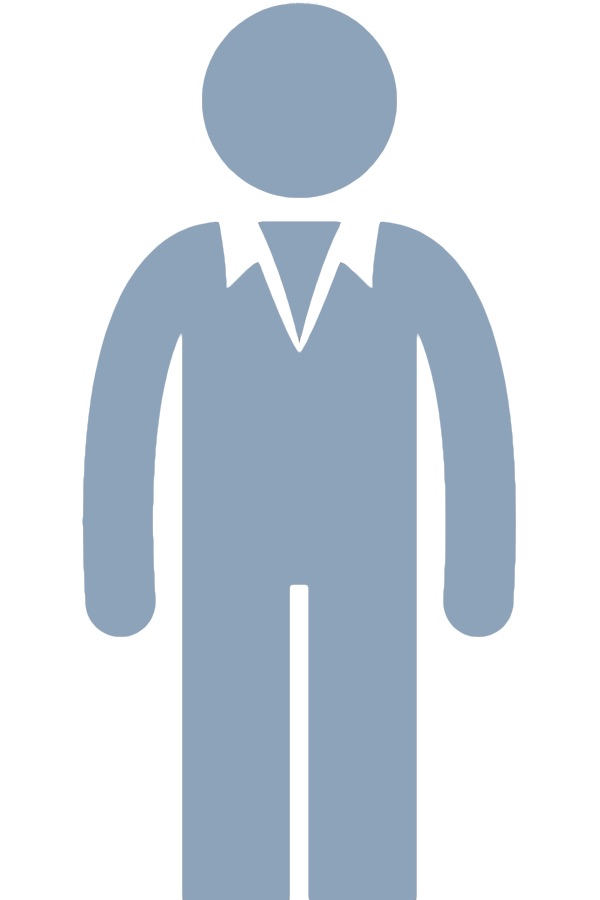 WHITE
Besides being a functional accessory, adjustable baseball hats work as promotional products, uniform pieces and gifts. You can buy a single size and provide a perfect fit for everyone. Each logoed cap gets at least 3,400 pairs of eyes on your brand during its lifetime. Corporate Casuals offers a wide selection of custom baseball caps in lots of styles, brighter colors, color blocked looks and patterns. It's easy: Pick your custom embroidered baseball cap, upload your logo and you'll get your custom hats from us in less than a week.
Top Decorating Methods for Custom Baseball Hats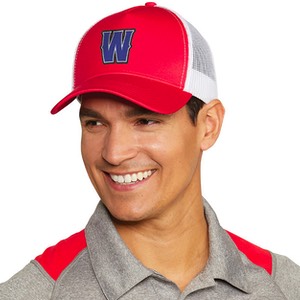 We use professional embroidery machines to stitch your logo using colorfast, durable rayon threads that look great and last for years on your custom baseball cap. Embroidery gives a more expensive, upscale look than printing on a custom cotton twill hat. The cost of embroidery depends on how many colors and stitches you have in your logo. Stitching isn't great for tiny lettering or small designs with a lot of detail. When you're embroidering a logo or a team mascot on a structured hat, you're investing in top-quality decoration that gives a textured feel to your logo.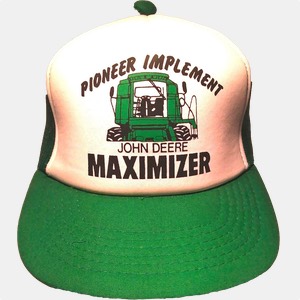 If you have larger artwork for your custom baseball cap, screen printing can be more cost effective than embroidery. Screen printing means we apply layers of ink to your custom printed hat with a mesh screen for every vibrant color in your logo or message so it looks painted on. Just upload your artwork and choose screen printing for baseball hats, especially when you want an intricate design with gradients and shading. When you want a more polished look, embroidery is a better option. A printed design on a custom dad or trucker cap is long-lasting.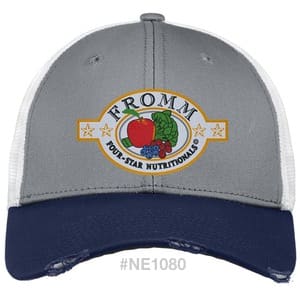 Custom heat transfers on baseball caps are a great budget-friendly choice. You can get a sharp, full-color design on the custom hat. Also known as a digital transfer, we digitally print your logo or message onto transfer paper. Then, we transfer the ink from the paper to your custom baseball hat using thermal pressure. Great for getting one custom baseball hat or hundreds, a heat transfer is a cost-effective, durable option for a full-color or complex design when you order your personalized hats online.
Custom Logo Locations on Your Baseball Hat
The best place for your logo is on the front of your custom baseball hat in the center. Some people like off-center logos for their retail appeal. However, the purpose of an embroidered baseball cap is for people to recognize your logo and ask you about your business, event or team. If you want an additional or different placement on your custom snapback hat, like the side or back, specify that in the notes section for us when you check out. Upload your own artwork in our design studio, and we'll take care of the rest in about a week!
Your Best Custom Baseball Hat Logo Size
A general rule of thumb is to keep your custom hat front logo less than 2.25 inches tall by 4 inches wide. The best size for embroidered text lettering is 1/4 inch (6.3mm) or taller. We recommend a block font that doesn't contain any fine details smaller than 1/16th (1.5mm) wide.
Here are the most common logo locations for custom baseball caps. Pick more than one for maximum visibility!
Baseball Hat Front

The front is limited to a logo 2.25 inches tall. We limit the logo width to 4 inches, but we do stitch 5-inch-wide logos when appropriate.

Baseball Cap Side

The side of a baseball hat can accommodate a 1.25-inch square logo on the right or left side. Depending on the hat construction, we can go larger.

Baseball Hat Back

For baseball hats with strap closures, we apply a 3-inch-by-1-inch logo. The logo arches over the opening on adjustable hats.
What Are the Most Important Features of Baseball Caps?
At Corporate Casuals, we offer a great selection of custom baseball hats so you'll always get what you need.
Panels

Baseball hats are constructed from fabric panels. A typical baseball hat is made from six panels stitched together. This configuration leaves a vertical seam on the front panel. Some companies produce five-panel hats, which eliminates this seam. Many embroidered golf hats use a five-panel construction.

Bill or Brim

The hat bill keeps the sun out of your eyes and rain off your face. It's made by stitching fabric over a plastic form. Bills are flat or curved.

Crown

The crown is the five or six panels stitches together to make the top of the hat. Crowns are structured (shown here) and unstructured. A structured crown is reinforced with buckram fabric or plastic inside the panels to keep the crown's shape. Unstructured crowns have no reinforcing material, so the hat doesn't hold its shape. Crowns come in three profile heights -- short, medium and tall. The larger the profile, the easier it is to stitch your embroidered logo. If you have an oversized logo, choose a tall profile or trucker hat.
Eyelets & Mesh

You'll usually see one eyelet stitched into each panel. Eyelets provide ventilation and are a stylish feature. Hats made from moisture-wicking fabric or mesh may omit eyelets.

Closure

Adjustable baseball hats are sold as "one-size-fits-all" and use an adjustable closure strap in the back to set the size.

Colors

We have many core colors and neutrals, like white, gray, black, tan and blue, as well as brighter colors and neons, to match any brand, company, organization, school, team, club, event and more. You'll find two-tone hats, as well as trucker caps with digi camo or brilliant nature photo fronts.
Top Three Fabric Types for Baseball Caps
Hats are made from natural and synthetic fibers. Here the most common modern materials used in hat construction.
Cotton Twill & Cotton Blends

The most common material used, cotton can also be blended with polyester to produce fabrics with different performance characteristics.

Wicking Fabrics

Popular in golf hats, performance wicking fabrics evaporate moisture quickly, so you keep cool and dry.

Mesh Fabrics

Mesh is a typically made from polyester and woven with large holes to provide maximum ventilation. You'll see mesh sides and backs on trucker caps.
Your Frequently Asked Questions, Answered
Question #1: I only have a small image of my logo. Now what?
All you need to do is upload your baseball cap artwork into our design studio and we'll take it from there. (Or, you can upload your school, team or business logo and artwork, and we can turn it into a stitched logo for a small setup fee.) Our embroidery specialists have converted more than 100,000 corporate logos and stitch-ready files, so your personalized custom high-profile hat will be an excellent representation of your organization. If you have any preferences on the logo size, colors or location on your baseball cap, add them in the notes section when you check out.
Question #2: What kind of accents do you have on your baseball caps?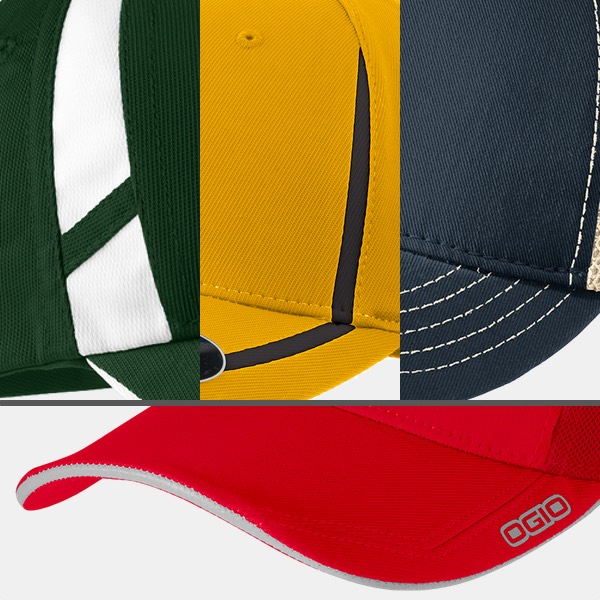 BASEBALL HAT ACCENTS
Color accents give baseball caps a stylish look.
You'll see these accents on baseball hats:
Panels: Different colored panels or even panels with stripes
Brim: The brim sewn with two contrasting colors of fabric
Thread: Contrasting thread colors used to stitch the hat together, providing a subtle accent
Logos: Brand name hats like Nike or Carhartt apply a small logo as a brand mark on the hat.
Embroidery: When possible, we match accent colors to your logo embroidery.
Question #3: How do I choose my thread colors?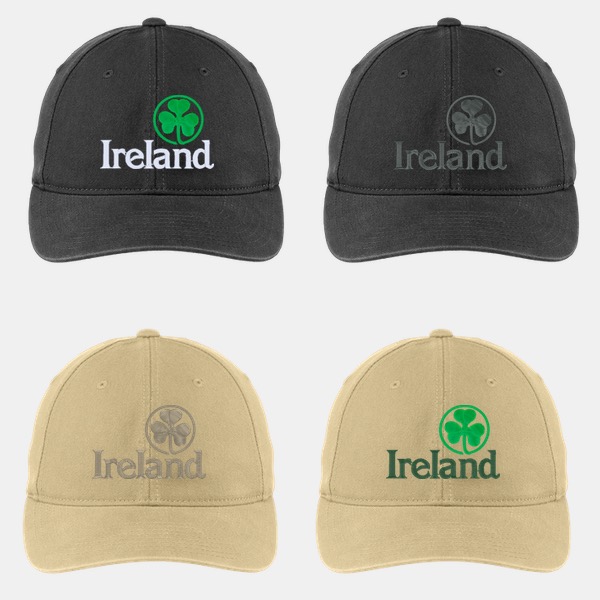 CONTRAST & TONAL LOGOS
For your custom baseball cap logo to have maximum visibility, choose thread or print colors that contrast with the color of your custom structured front cap. For a more subdued look, go for tone-on-tone custom artwork where your logo color and high-profile hat shade differ by about one shade.
Question #4: Do you have baseball hats from name brands?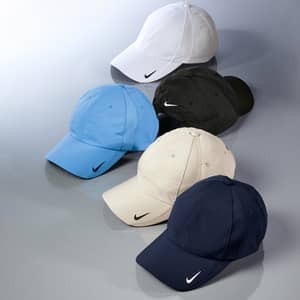 BRAND NAME CAPS
1,000%, yes! We've partnered with a long list of well-loved brands -- like adidas, New Era, Nike and Ogio -- so you can score a custom name brand hat at wholesale prices. Place your logo right alongside these in-demand logos when you order custom baseball caps.