Medical scrubs and embroidered lab coats have been the standard for decades in the health care industry. Scrub tops and lab coats are colorful, comfortable, and very functional healthcare uniforms for both men and women.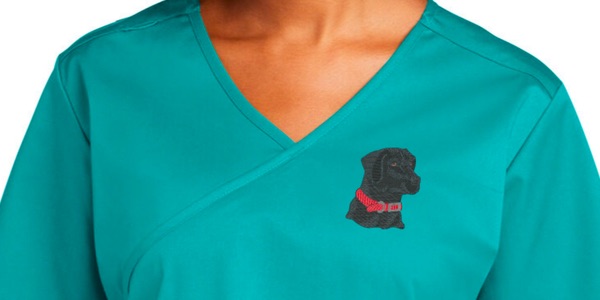 Customize Your Scrubs and Lab Coats
For over 35 years, we have provided embroidery customization services for scrubs and custom lab coats for health care and personal care services. We are custom embroidery specialists with state-of-the-art industrial embroidery machines from our facility in Concord, Massachusetts.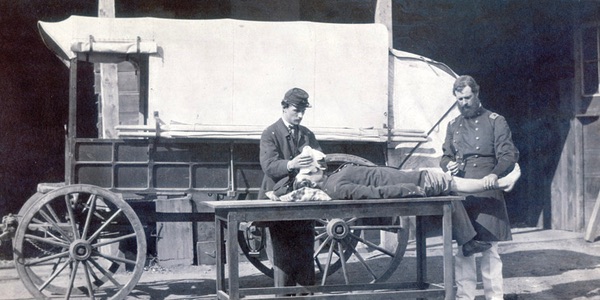 Short History of Scrubs
In contrast to nurses who have traditionally worn a uniform, surgeons did not wear any specialized uniform until well into the 20th century. Instead, a surgeon wore street clothes often protected with a butcher's apron and worked bare-handed.
After the "Spanish Flu" pandemic of 1918, a growing interest in Lister's antiseptic theory doctors began wearing masks and rubber gloves. By the 1940's sterilization of instruments became standard practice and operating room attire had changed quite dramatically. In time the all-white surgical attire was replaced by various shades of green to reduce eye fatigue and hide stains.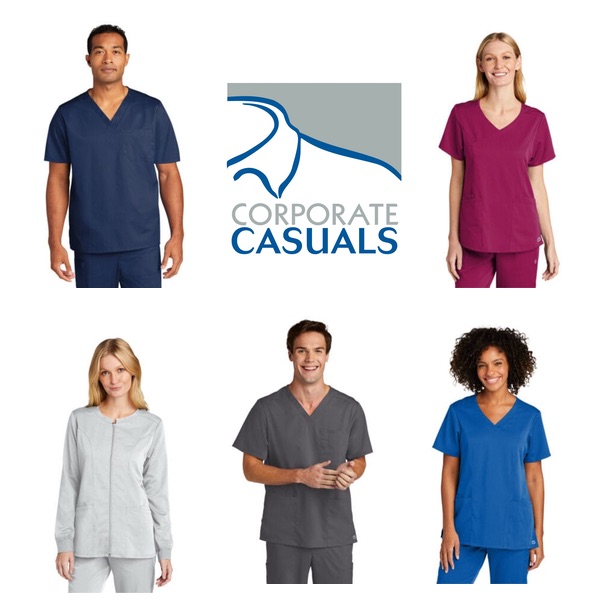 By the 1970s had medical uniforms matured to the V-neck short-sleeved scrubs you see today. Originally these were known as "surgical greens" but over time became known as "scrubs" because of their widespread use in "scrubbed" environments.
Today scrubs and lab coats come in various colors and sizes and are worn in health care and other personal service businesses as everyday work uniforms. In addition, many customers add an embroidered logo to scrubs to present a more professional appearance.
Where Can I place My Custom Embroidered Logo?
The left chest is the standard location for custom embroidery on most items. For scrubs with left pockets, we recommend using the right chest location. It is possible to place smaller embroidered logo's over the pocket if you prefer. For other locations, leave a note at checkout and we will try and accommodate your needs.
How Large Can My Embroidery Be on Scrubs and Lab Coats
Left Chest

Your logo can be 4 inches wide by 3 inches tall. Most scrubs and lab coats have ample open space and can often accept slightly larger embroidered logos.

Right Chest

If your scrub or lab coat has a pocket the right chest can be used.

Left Chest Over Pocket

If your scrub is one with a left chest pocket, we recommend switching to the right chest if possible. If not, you should keep your logo smaller than 4 inches wide by 2 inches tall.
Can I Make a Personalized Lab Coat with Name and Title?
Yes! You can add a name and/or title for a small additional fee to each item. We offer a free setup for all personalization. We recommend no more than two lines of text containing 20 letters per line for best results. If that does not meet your needs, speak with one of our experts, and we will work with you.
We Make Online Embroidery Simple!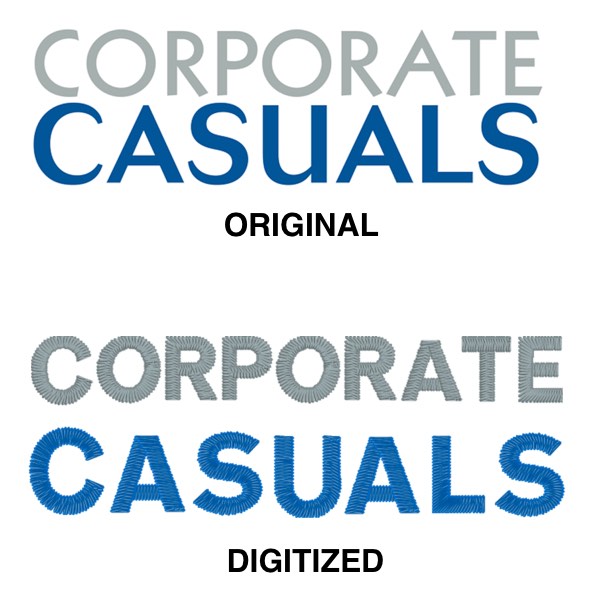 Let our experts digitize your custom logo
Digitizing converts your image into a format our embroidery machines can read. We charge a one time $35 setup fee. Your stitch file can be downloaded anytime if you need to use a local shop for quick one-off's.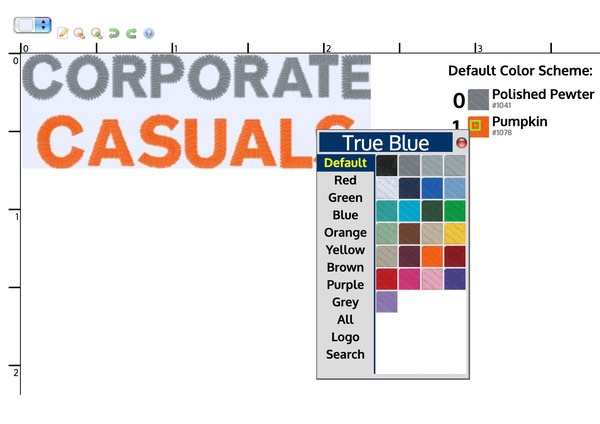 How many colors can I have in my logo?
We recommend no more than 6 colors for an embroidered logo. Some logo's require more colors and our maximum number of colors is 9.
Our online proofing system gives you access to over 230 industry standard thread colors by
Madeira
.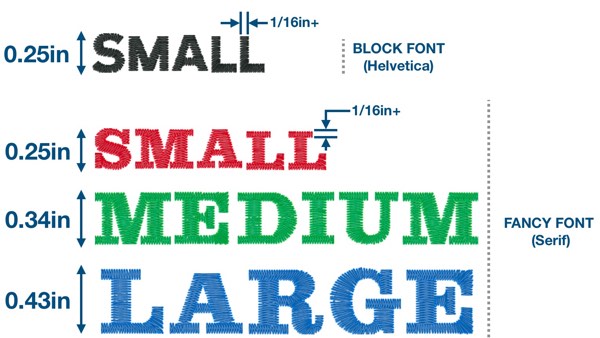 What is the best size for embroidered text?
The best size for embroidered text lettering is 1/4 inch (6.3mm) or taller. We recommend a block font that does not contain any fine details less than 1/16 inch (1.5mm) wide.
The samples on the left are from our
online design studio
and show our block and fancy fonts. Notice that the line width of even the smallest fonts is larger than 1/16 inch.
Still Have Embroidery Questions?
If you want to speak to one of our experts about our embroidery services, give us a call or open up a chat or check out some articles in our help center.