Custom Beanies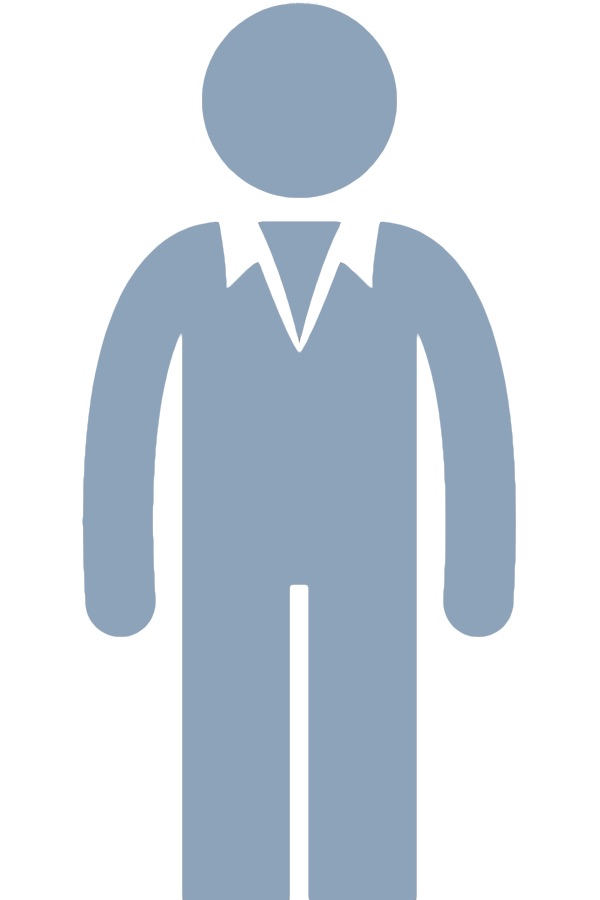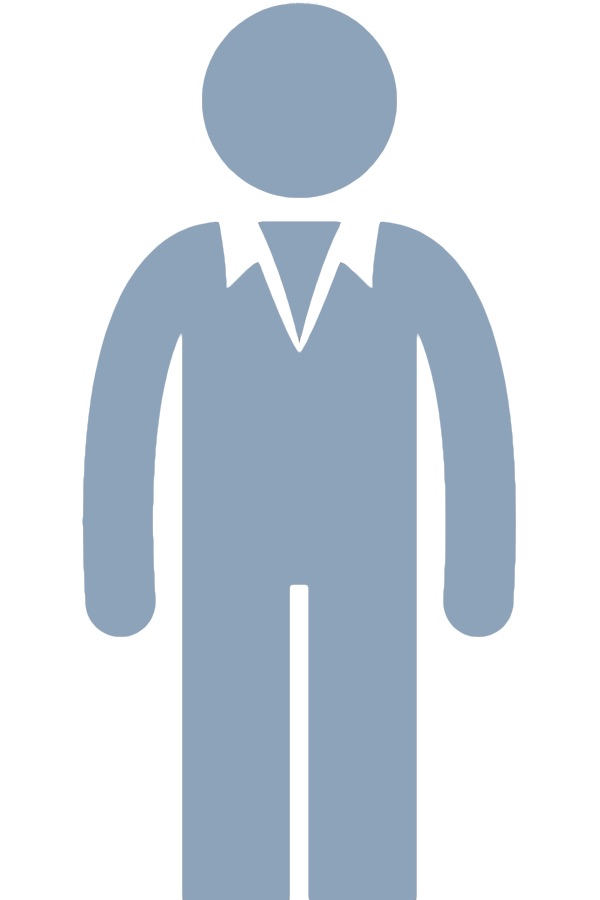 WHITE
Custom embroidered beanies are great items to logo for the cooler months. A custom knit beanie gets seen by more than 3,400 people during the time employees, clients, students, athletes or fans wear it. Corporate Casuals offers a wide selection of personalized beanies, in lots of colors, patterns and poms. We partner with premium brands like Carhartt, Columbia, New Era and The North Face, so your logo gets seen alongside name brands we all love. It's easy: To create custom beanies just upload your logo and you'll get your custom embroidered beanies from us in less than a week.
Top Decorating Methods for Custom Beanies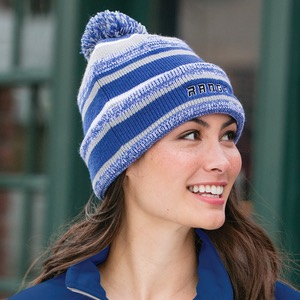 We use professional embroidery machines to stitch your logo using colorfast, durable rayon threads that look great and last for years on your knit beanie. Embroidery gives a more expensive, upscale look than printing on a custom beanie hat. The cost of embroidery depends on how many colors and stitches there are in your logo. Stitching isn't great for tiny lettering or small designs with a lot of detail. When you're embroidering a logo or a team mascot on a personalized beanie, you're investing in top-quality decoration that gives a textured feel to your logo.

If you have larger artwork or want your logo on multiple locations on your beanie, screen printing can be more cost effective than embroidery. Screen printing means we apply layers of ink to your knitted hats with a mesh screen for every vibrant color in your school logo or team mascot so it looks painted on. Just upload your artwork and choose screen printing for beanie hats, especially when you want an intricate design with gradients and shading. When you want a more polished look, embroidery is a better option. A printed design on a custom beanie is long-lasting.

Custom heat transfers on knit beanies are a great budget-friendly choice. You can get a sharp, full-color design in one or more locations on the beanie hat. Also known as a digital transfer, we digitally print your school or team logo onto transfer paper. Then, we transfer the ink from the paper to your custom beanie using thermal pressure. Great for getting one custom beanie or hundreds, a heat transfer is a cost-effective, durable option for a full-color or complex design when you order your knitted hats online.
Custom Logo Locations on Your Beanie
The best place for your logo is on the front of your custom embroidered beanie in the center. Some people like off-center logos on knit beanies for their retail appeal. The purpose of an embroidered beanie hat is for people to recognize your logo and start a discussion about your business or team. The best chance for this to happen is to embroider a larger logo on the front of the custom beanie. If you want a different placement (or your logo in multiple spots) on your custom beanie, specify that in the notes section for us when you check out. Upload your own artwork in our design studio, and we'll take care of the rest in about a week!
Your Best Custom Beanie Logo Size
Knit beanie hats without a cuff offer the most decoration space. We can embroider your logo up to 3 inches tall by 4 inches wide, with room to spare. Pro tip: Use a block font that doesn't contain any fine details less than 1/16 inch (1.5mm) wide.
Cuffless Beanies

Knit beanie hats without a cuff offer the most decoration space. We can embroider your logo up to 3 inches tall by 4 inches wide, with room to spare.

Cuffed Beanies

If you've chosen a custom beanie with a cuff, your logo will be 2.25 inches tall. We limit logo width to 4 inches, but we can go larger depending on what look you want.

Multiple Locations

Another pro tip we like is to add a second decoration location to the back of your beanie with your phone number or website address.
For your custom knit beanie logo to have maximum visibility, choose thread colors that contrast with the color of your custom beanie hat. However, since embroidery is such a stand-out decorating method, even non-contrasting logos look great.
If you want a more subdued look, go for tone-on-tone custom artwork where your logo color and personalized beanie shade differ by about one shade. We can do a color-on-color design where we match your logo color to the exact shade of your custom embroidered beanie. Since we use 3-D rayon threads that reflect light in a unique way, viewers will still recognize your logo, which has a more polished look on whatever pom or knit beanie style you choose.
What Are Need-to-Know Things About Beanies?
At Corporate Casuals, we're big believers in one-size-doesn't-fit-all, so we offer a great selection of custom knit beanies so you can find what you need.
Color Selection

When you want the perfect personalized beanie to represent your brand, school or team, color is an important part of the decision. We have core and fashion colors to match your exact shade, along with high-visibility safety colors for construction, outdoor and night occupations. You'll also see high-quality beanies with stripes, and contrasting colors on the pom-pom and brim. We have fashion-forward heathered fabrics and camo patterns.

Various Styles & Fits

You'll see a variety of beanie styles that fit all wearers. If you're outfitting a school, team or fans, you'll love our lineup of warm chunky-knit striped beanies with poms that come in colors to match yours. Check out spectator beanies, perfect for tailgating or cheering from the stands. Choose from slouchy and sleek fits, to custom beanies with and without cuffs.

Performance Features

Whether you're cheering your team on from the stands, working outdoors at a ski resort or heading to work on a winter's day, many of our knit beanie styles offer performance features like resistance to wind, rain, snow and cold, along with comfort and breathability. Many of our custom beanies have a quick-dry outer (or inner) layer that wicks sweat and dries quickly. Many of our custom beanies have a warm fleece lining. Some styles have an anti-pill finish for long-lasting wear.
Your Frequently Asked Questions, Answered
Question #1: What's the deal with pom beanies?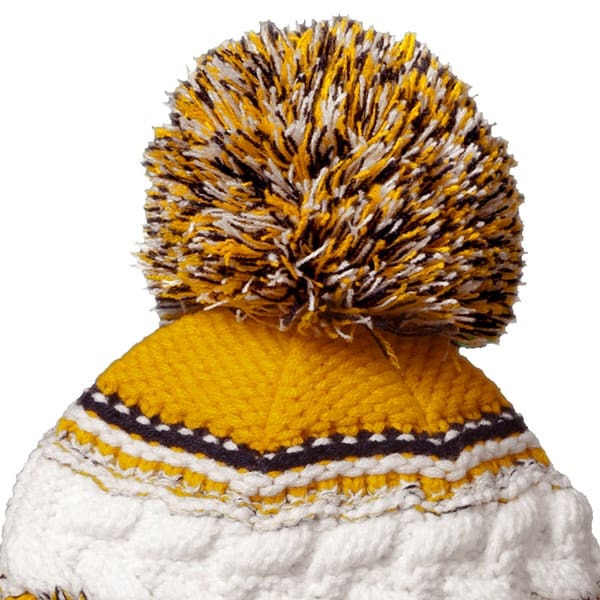 POM BEANIES
We've all seen those colorful pom-poms waving from the stands during a game. Believe it or not, the popularity of today's pom-pom hats has been attributed to The Monkees' Michael Nesmith, who wore a pom beanie.
Pro Tip: If you've chosen a striped custom beanie or one with a pom-pom, match one of your logo colors to an accent color on the beanie. This gives your embroidered beanie a custom and perfectly matched look.
If your logo has brand colors we can often locate a hat with accents that match the brand color.
Question #2: I only have a small image of my logo. Now what?
Fear not! All you need to do is upload your beanie artwork into our design studio and we'll take it from there. (Or, you can upload your school, team or business logo and artwork, and we can turn it into a stitched logo for a small setup fee.) Our embroidery specialists have converted more than 100,000 corporate logos and stitch-ready files, so your personalized beanie will be an excellent representation of your organization. If you have any preferences on the logo size, colors or location on your knit hat, add them in the notes section when you check out.
Question #3: So you need to "convert" my logo into an embroidery file first?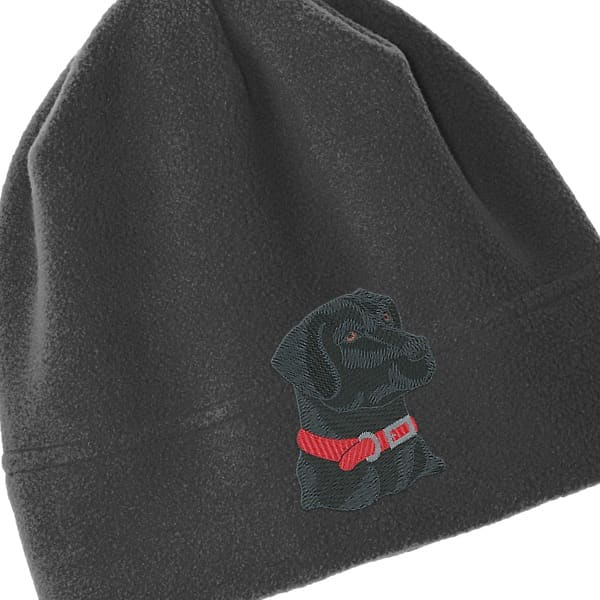 PERFECT LOGO
When you upload an image or logo for us to embroider on your beanies, we convert it to an embroidery-machine-friendly file to stitch it out on our machine. (This conversion process is also called digitizing.) For best results, we digitize your custom logo or artwork by hand. The talented embroidery artists on our team use the most up-to-date digitizing software to develop a stitch file that turns out the crispest, best-looking embroidery.
Question #4: Do you have knit beanies from name brands?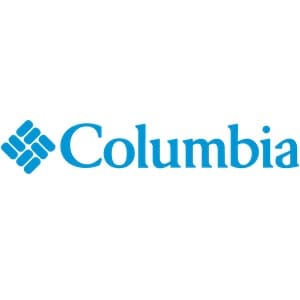 TOP RETAIL BRANDS
Yes! We're a one-stop shop where you can get get-noticed embroidered beanies from retail brands like Carhartt, Columbia, New Era and The North Face. You can select great beanie styles from these retail name brands, and we'll embroider your visible brand logo or message artwork on them, all in time for your next big event or the cooler season.