Customize Your Favorite Carhartt Apparel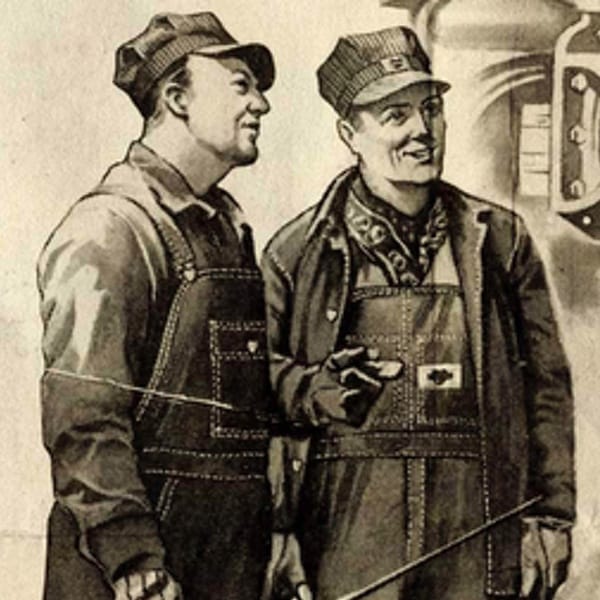 A rugged workwear brand since 1889, Carhartt has been supplying high-performance outerwear and other protective gear for workers and adventurers in rugged environments alike.
Created under the "Honest value for an honest dollar" motto, the Carhartt bib overall rapidly became the standard for quality workwear—which the brand is still known for more than 130 years later. Many of the company's popular items have historic roots. In fact, the legendary Carhartt Chore Coat dating back to 1917 is largely unchanged to this day.
When you outfit your employees in a custom embroidered Carhartt jacket, hoodie, work shirt or hat or give your top clients Carhartt jackets or backpacks, people will see your logo alongside one of the most recognizable workwear/outerwear brands in the world. Whether you need one custom Carhartt jacket or backpack, or hundreds, we've got you covered, since we've been stitching custom brand-name apparel since 1980.
Our Top-Selling Carhartt Styles Corporate Casuals stocks a wide variety of in-demand custom Carhartt products, including rugged embroidered workwear jackets, tech jackets, vests, hoodies, t-shirts, Henleys, bib coveralls, hats and bags for men and women. Each of these popular items has a Carhartt logo on it, adding to the appeal when you make it part of a uniform, a gift or branded merchandise with your logo on it for sale.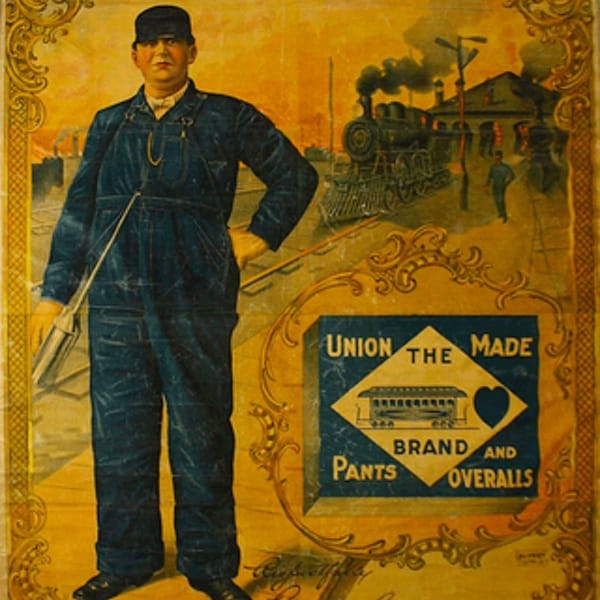 In the late 1880s, the time of steam locomotives and the industrial age, Hamilton "Ham" Carhartt founded Hamilton Carhartt & Co., and started producing coveralls with just two sewing machines and a half-horsepower electric motor in a small loft in Detroit. Today, Carhartt is still a family owned and operated company. Ham's great-grandson Mark Carhartt is chairman and CEO, and his mother, Gretchen C. Valade, is chairwoman emeritus. Carhartt is still well-known and loved for its innovative and functional product design and consistent introduction of new workwear apparel and gear.
The Notable Carhartt Journey
Carhartt is one of those brands that's worked itself into the fibers of the American consciousness. Here are a few timeline events to get on your Carhartt radar, if you're major fans like us: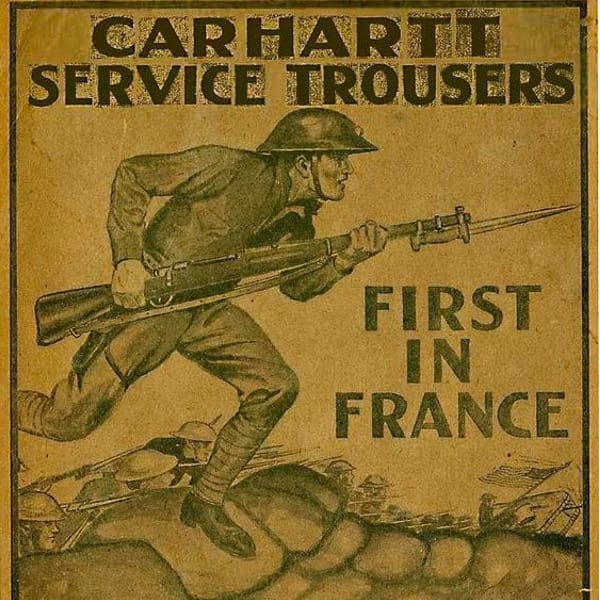 During wartime, Carhartt committed to "backing the attack." During World War I, the company dedicated seven facilities to the government to create U.S. military uniforms. Then, in the second world war, Carhartt turned out coveralls for soldiers, jungle suits for Marines in the Pacific, and workwear for women in factories stateside.
In the '70s, as Alaska Pipeline orders swelled, Carhartt's orders grew—the sheer numbers of workwear pieces that outfitted pipeline workers showed how durable the brand's pieces actually were. In the 1980s and 1990s, people outside blue-collar trades started wearing Carhartt, as hip-hop artists sporting it made it popular. Then, when European consumers expressed an interest in the brand, in 1989, the company created the Carhartt Work in Progress label with Swiss designers Edwin and Salomee Faeh to target buyers in Europe and Asia. This fashion-forward line, a favorite of streetwear enthusiasts, has a higher price point and slimmer, urban-style silhouettes. Carhartt is a global operation, with major facilities in America, Mexico and Europe. As a U.S.-based company Carhartt employs around 2,200 employees stateside, producing goods in Kentucky, Tennessee, South Carolina, Georgia, Michigan, Texas and California.
Then, Carhartt Achieved Cult Status
Since the late 1800s, lots of hard-working Americans have worn Carhartt gear as their durable "unofficial work uniforms." Now, Carhartt has been mainstream for four decades, since the 1980s when the hip-hop community made the gear a wardrobe staple. The most popular Carhartt item is the knit watch cap, with the company selling about 4 million every year. The main draws are Carhartt's reputation for quality, durability and authenticity.
If you search #Carhartt on Instagram, you find millions of results. While some posts show people wearing Carhartt's traditional duck canvas coats and overalls, most show people from all walks of life, from skaters to rappers to ads, wearing Carhartt from head to toe. Celebrities including Jamie Foxx, Kanye West, Rihanna, Bella Hadid, Kaia Gerber, Drake and even Daniel Day-Lewis, wear Carhartt. Actors Jeff Daniels and Glenn Close once appeared at the Golden Globes in Carhartt outfits, causing a flare of Carhartt love.
A Range of Popular Styles
Our custom Carhartt work jackets, tech soft-shell jackets and vests, hoodies, t-shirts and hats come in a variety of styles and sizes, to offer just the right look, protective coverage, pockets, length and fit, depending on the wearer's work activity and outdoor environment.
Our Carhartt styles also fit and flatter all ages and body types to give everyone the flexibility of movement and comfort they need to spend time outdoors, on the job site or living their best life. The superior Carhartt innovative design approach enhances performance and function in every single garment. You'll look great no matter whether you're heading out to the jobsite or the trails.
Here's a breakdown of some of the most popular custom Carhartt categories you'll find at Corporate Casuals:
Duck jackets

Made of the traditional and durable workwear fabrication you know and love from Carhartt, you'll enjoy a great selection of outerwear made from duck canvas for men and women. These coat styles include features like handy pockets, arctic-weight polar insulation, and water-repellent and wind-resistant performance features.

Tech jackets and vests

Our custom Carhartt jackets and vests are designed for men and women in any tough outdoor environment, whether you're on a job site or adventuring. You'll enjoy ultra-warming insulation, from polar fleece, to sherpa and flannel-lined. Don't forget the rugged performance features Carhartt is known for, like Rain Defender durable water repellency to keep you dry and Wind Fighter technology.

Hoodies

Our loose-fit Carhartt hoodies, both pullover and full-zip, are comfortable, protective layers when the temperature drops. We also offer heavyweight versions of the classic Carhartt sweatshirt. These heavier-duty versions, with Carhartt's Rain Defender water-repellent finish, stand up to outdoor work and adventuring in a substantial cotton blend.

Workwear t-shirts and Henleys

We carry Carhartt's best-selling, no-quit original work shirts, a classic for 25 years. Made of durable 100% cotton jersey knit, these shirts are made to fit and to last. You can get them in short and long sleeves, so you can wear them all year round. We stock t-shirts in the Carhartt Force product line, with FastDry technology that wicks away sweat to keep you comfortable, and Stain Breaker technology.
Visible Brand-Name Logos
Part of the appeal of custom Carhartt apparel and gear is the branding. You'll find Carhartt logos in various high-visibility spots on our garments, like the Carhartt label sewn on the left pocket or lower left front on our T-shirts, jackets, vests and hoodies.
No matter which custom embroidered Carhartt apparel or gear you pick, your logo will sit alongside one of the most iconic brand logos around.
Performance Features
Carhartt has developed superior patented and trademarked fabrications and insulation that you'll find in our wide selection of Carhartt outerwear, hoodies and vests. Here are some of the company's innovations you should know about:
Quick Duck

These products are made of 60% cotton/40% polyester canvas, with a durable water-repellent finish, which retains 80% of its usefulness even after 20 washings.

Storm Defender

This is Carhartt's waterproof, breathable technology that stops rain, but lets sweat escape through a breathable membrane. This feature is great for people who need to work on a job site through a rainstorm or for adventurers who don't want a downpour to slow their roll.

Rain Defender

Carhartt's durable water-repellent apparel is pretty amazing. Water beads up and rolls off your jacket, sweatshirt, overalls, pants and more. This gear makes fishing, working or attending a football game in the rain functional and comfortable.

Force

This technology is a sweat-fighting, fast-drying fabric that works to keep wearers cool, dry, and comfortable. This lightweight, breathable gear wicks sweat away from the skin as you perform just about any job under the sun.
Here's How Carhartt Makes a Difference
As a company, Carhartt works on multiple fronts with various partners to help people get to work. Here are just a few of the ways that Carhartt helps to inspire, educate and train the next generation:
Future Farmers of America

Carhartt funds student participation in the organization's national convention and education programming designed to educate people pursuing a career in agriculture.

Skills USA

For a long time, Carhartt has partnered with this organization to give trade and technical school students across America "a blueprint for workplace readiness." For example, one Labor Day, Carhartt donated more than $300,000 in online sales to support Skills USA.

Union Sportsmen's Alliance

This nonprofit conservation organization works to unite its more than 6 million AFL-CIO members who hunt and fish to preserve and protect the land they love. Carhartt offers support in educating future generations of outdoor enthusiasts to protect wildlife habitats.

Grow Detroit's Young Talent

Every summer, the group creates more than 8,000 jobs for young Detroiters. Carhartt is an active part of the mentor program and donates hundreds of thousands of dollars to support Detroit's Young Talent's all-important mission.

National Park Foundation

This nonprofit raises private funds to preserve and protect more than 84 million acres of public land. Carhartt has donated hundreds of thousands of dollars to help NPF's service corps, providing on-the-job training for members and learning about public lands career paths.
Your Most Burning Questions About Custom Carhartt Gear, Answered
Now that you've selected the right custom Carhartt style for your employees or gift recipients, you probably have questions about how we get your logo or message onto these in-demand brand name pieces as eye-catching embroidery. Here are the top things our customer service reps hear about how we stitch your logo on your custom Carhartt gear.
Q. I've never bought Carhartt gear before. I only have a small image of my logo. Will that work?
Yes! It's so easy you'll want to do it again and again! All you need to do is upload it into our Design Center, and we'll take it from there. Our embroidery specialists have converted more than 100,000 corporate logos into stitch-ready files, so you can be confident that your custom Carhartt jacket, t-shirt, vest or other item will be an excellent representation of your brand. If you have any preferences on the logo size, colors or location on your embroidered Carhartt item, just add them in the notes sections.
Q. So you need to "convert" my logo into an embroidery file first before you embroider it on my custom Carhartt jacket, hoodie, hat or backpack. What exactly does that mean?
When you upload an image or logo for us to embroider on your brand-name item, we convert it to an embroidery-machine-friendly file so we can stitch it out on our machine. (This conversion process is also called digitizing.) For the best possible results, we digitize your custom logo or artwork by hand. The talented embroidery artists on our Corporate Casuals design team use the most up-to-date digitizing software to develop a stitch file that will result in the crispest, best-looking embroidery. Even when you run artwork through the software's auto-digitizing function, you still won't achieve the same level of quality that our artists do.
Q. How do I choose the right thread colors for my logo or message?
Extra points for a great question! The thread colors you choose for your logo or message is one of the most important decisions you'll make during your ordering process. However, we recommend no more than six to nine colors for an embroidered logo or artwork.
Most likely, you're working with specific colors your company has selected to represent your brand. If that's the case, you'll generally have access to your brand's Pantone Matching System (PMS) colors. We can easily match our embroidery thread colors to your brand's exact PMS colors at no charge, so your logo on your custom embroidered aprons are 100% on brand. Our online proofing system gives you access to over 230 industry-standard thread colors by Madeira.
If your goal is for your logo to have maximum visibility to potential customers, then we recommend selecting thread colors that contrast strongly with the color of the custom Carhartt outerwear or bag you've chosen. However, since embroidery is such a unique decorating method, even non-contrasting logos can still look great.
If you prefer a more subdued look, you can opt for a tone-on-tone design where your jacket, vest or bag differs by about one shade. We can even do a color-on-color design where we match your logo color to the exact shade of your custom item. Since we use 3-D threads that reflect light in a unique way, viewers will still be able to easily recognize your logo, which will have a more upscale engraved look.
Q. What's the best size for my embroidered logo and text?
A general rule of thumb is to keep your logo less than 4 inches wide by 3 inches tall. Since aprons have a lot of space, you can go a bit larger if you like. Remember, larger logos or artwork may cost more if they require more stitches.
The best size for embroidered text lettering is 1/4 inch (6.3mm) or taller. We recommend a block font that doesn't contain any fine details less than 1/16 inch (1.5mm) wide.
Q. Can I order a personalized Carhartt with a name and title?
Yes, you can add a name and/or title for a small fee to each item. We offer free setup for all personalization. We recommend no more than two lines of text containing 20 letters per line for the best embroidered look. If you need something different, one of our knowledgeable Corporate Casuals reps can work with you!
Personalized Carhartt Apparel & Accessories Stitched by Experts
At Corporate Casuals, we've been stitching brand-name embroidered apparel for over 35 years with thousands of satisfied customers. Our production facility in Concord, Massachusetts, has state of the art industrial embroidery machines and operators with decades of experience. The bottom line? Your Carhartt items will look great!