Create the perfect embroidered jacket online. We offer premium brands like Patagonia, North Face, Marmot, and more. Our quick start buyers guide will get you up to speed.
JACKET AND OUTERWEAR SHOPPING GUIDE
Custom Embroidered Jackets & Outerwear Quick Start Guide
Custom embroidered jackets are seen over 6000 times making them a fantastic way to advertise your business. They make great gifts for both customers and employees. We offer affordable styles starting at just $10! This handy shopping guide will provide some background information to aid your purchase.
Polyester Fleece

Polyester fibers repel moisture and dry quickly. Fleece made from these fibers comes in various weights to match your climate.

Polartec

Established in 1906 as Malden Mills, Polartec invented modern synthetic fleece in 1981
The Birth of Fleece Fabric
The fabric we know as fleece was developed between 1979 and 1981 by Malden Mills right here in Andover MA. Our favorite outdoor company Patagonia was looking for a material that would outperform wool for backcountry use.

Patagonia and Malden Mills (Now named Polartec LLC) teamed up and developed the Synchilla fleece used in the very popular Patagonia Snap-T Pullover.

Surprisingly, the owner of Malden Mills decided not to patent their fantastic product. As a result the market for fleece jackets and other apparel exploded into what we have today.
Softshell Jacket vs. Fleece
When you need the breathability of fleece but would like a bit of protection from light snow and rain, the softshell jacket is the right choice. Compare softshell vs. fleece with this handy infographic:



Traditional Insulated Jackets
When conditions are cold and windy, you need an insulated jacket. A key component of these jackets is the material used as insulation. There are several common insulation materials in use:
Down

Down is nature's best insulator. It provides the most warmth with the least bulk. Its weakness is its ability to provide warmth when wet.

Thermoball Insulation

Thermoball insulation works similar to down with a bit less warmth and excellent compressibility. Thermoball fibers do provide much better performance when wet.

PrimaLoft Insulation

Primaloft is the preferred insulation for top brands like Patagonia and North Face. Its construction provides uniform coverage with no "cold spots" that can sometimes form with loose-fill insulation.
Other Features
Security Pockets

Many styles offer internal pockets with a zipper that is perfect for securing important items like keys and cell phones.

Draw Cords

Drawcords are used to adjust the fit of your jacket and keep out wind and snow. They are commonly used at the waist, cuffs, and on the hood.

Vents

Vents are an essential feature if you are active. Open them up to cool down and release heat and sweat. A wet jacket is a cold jacket.

Packablity and Storage

Many jackets provide an internal stuff sack to make packing and storing your jacket a breeze.

Zipper Pulls

Zipper pulls make opening and closing zippers easier, especially with gloved hands.
Embroidery Locations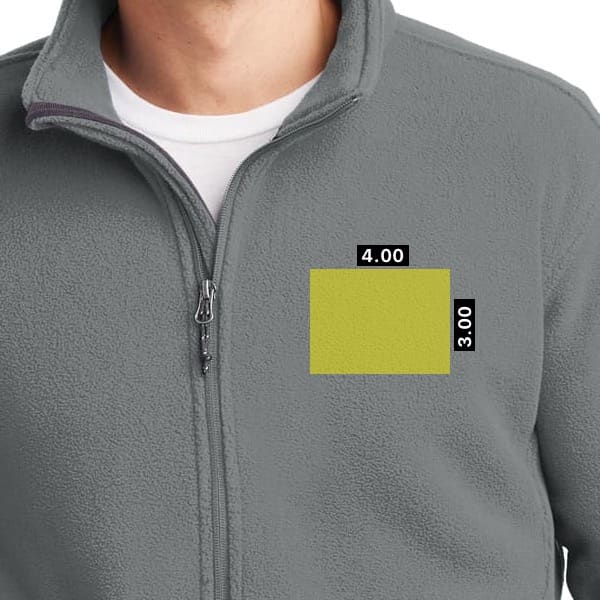 Default Logo Location - Left Chest
The default location for an embroidered logo is the left chest. If there is no brand logo personalization text may be placed on the right chest.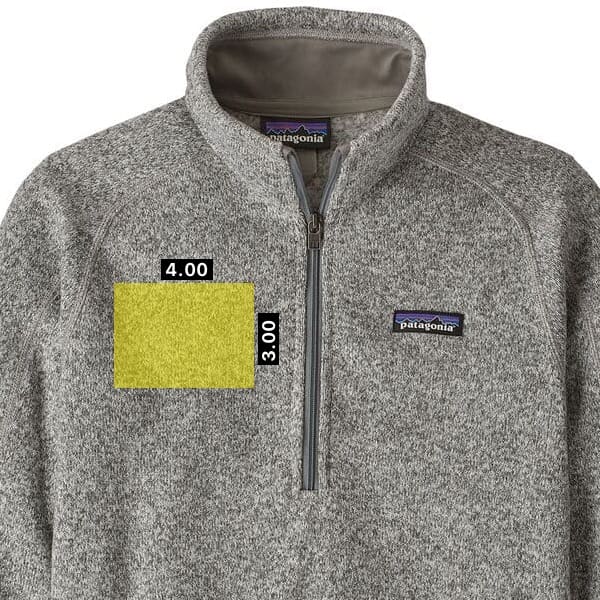 Brand Logo On Left Chest
If the jacket has a brand logo on the left chest, then your custom embroidered logo will be stitched on the right chest. If you require personalization, then it will need to be stitched under the main logo.