Custom Trucker Hats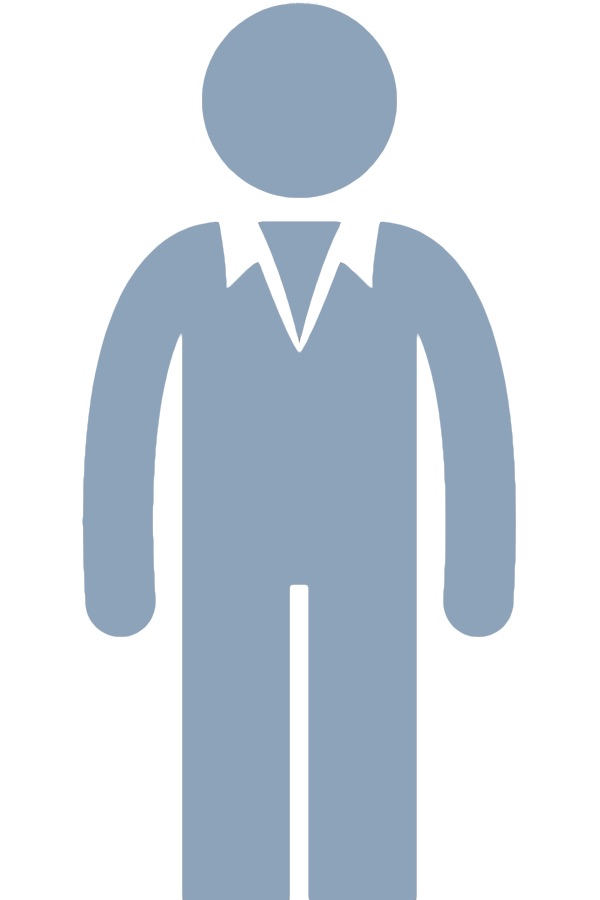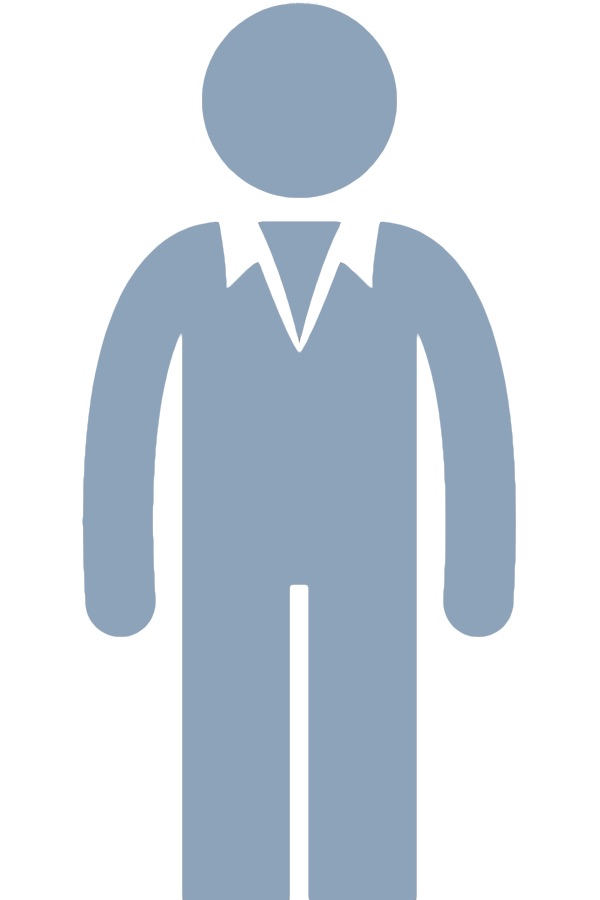 WHITE
Trucker caps came on the scene in the early 1980s as promotional giveaway items from farming supply companies and animal feed stores. These custom hats have snap-back closures to adjust to fit almost everyone and have a high foam panel above the brim for a logo or message. That's why companies like John Deere, Budweiser and Mountain Dew love putting their logos on these breathable mesh caps. Corporate Casuals offers a wide selection of custom trucker caps in lots of styles, brighter colors, color blocked looks and patterns. It's easy: Pick your breathable mesh back caps, upload your logo and you'll get your custom trucker caps from us in less than a week.
Top Decorating Methods for Custom Trucker Hats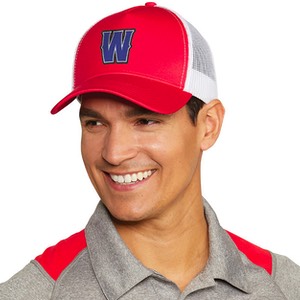 We use professional embroidery machines to stitch your logo using colorfast, durable rayon threads that look great and last for years on your trucker cap. Embroidery gives a more expensive, upscale look than printing on a custom trucker hat. The cost of embroidery depends on how many colors and stitches there are in your logo. Stitching isn't great for tiny lettering or small designs with a lot of detail. When you're embroidering a logo or a team mascot on a foam-front hat, you're investing in top-quality decoration that gives a textured feel to your logo.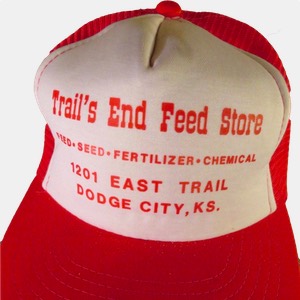 If you have larger artwork for your custom trucker cap, screen printing can be more cost effective than embroidery. Screen printing means we apply layers of ink to your foam-front with a mesh screen for every vibrant color in your logo or message so it looks painted on. Just upload your artwork and choose screen printing for trucker caps, especially when you want an intricate design with gradients and shading. When you want a more polished look, embroidery is a better option. A printed design on a custom cap is long-lasting.

Custom heat transfers on trucker caps are a great budget-friendly choice. You can get a sharp, full-color design on the custom hat. Also known as a digital transfer, we digitally print your logo or message onto transfer paper. Then, we transfer the ink from the paper to your custom foam-front hat using thermal pressure. Great for getting one custom trucker hat or hundreds, a heat transfer is a cost-effective, durable option for a full-color or complex design when you order your structured front hats online.
Custom Logo Locations on Your Trucker Hat
We think the best place for your logo is on the front of your custom trucker cap in the center. Some people like off-center logos for their retail appeal. However, from our vantage point as marketing experts, the purpose of an embroidered trucker cap is for people to recognize your logo and start a discussion about your business, event or team. The best chance for this to happen is to embroider a larger logo on the front of the mesh-back hat. If you want a different placement on your custom structured front hat, like just the right or left panel, specify that in the notes section for us when you check out. Upload your own artwork in our design studio, and we'll take care of the rest in about a week!
Your Best Custom Trucker Hat Logo Size
We can place custom embroidery on your trucker cap up to 3 inches tall by 4 inches wide, with room to spare.
For your custom embroidered trucker hat logo to have maximum visibility, choose thread or print colors that contrast with the color of your custom structured front cap However, since embroidery and print are such a stand-out decorating methods, even non-contrasting logos look great.
If you want a more subdued look, go for tone-on-tone custom artwork where your logo color and personalized trucker hat shade differ by about one shade. We can do a color-on-color design where we match your logo color to the exact shade of your custom embroidered breathable mesh cap. Since we use 3-D rayon threads that reflect light in a unique way, viewers will still recognize your logo, which has a more polished look on whatever custom trucker cap style you choose.
What Kinds of Trucker Caps Can I Find Here?
At Corporate Casuals, we're big believers in one-size-doesn't-fit-all, so we offer a great selection of custom hat styles so you'll get what you need.
Color Selection

We have many core colors and neutrals, like white, gray, black, tan and blue, as well as brighter colors and neons, to match any brand, company, organization, school, team, club, event and more. You'll find two-tone hats, as well as trucker caps with digi camo or brilliant nature photo fronts.

Various Styles & Fits

We offer a great selection of custom embroidered or personalized trucker caps, so you can find exactly what you need. Once you choose a style you love, you can easily design a custom trucker cap for a uniform, giveaway, event, personalized gift and so on in our

online design studio

.

Comfort Fabrics

Our trucker caps' front panels are made of 100% cotton, as well as cotton twill blends. Cotton is a highly breathable fabric, so it's comfortable to wear it in all weather. Cotton is hypoallergenic, so you won't get skin irritations from wearing a trucker cap. The back mesh panels are made of breathable mesh, for 360-degree comfort.
Trucker Caps Are Great for Branding ROI
There are so many ways you can use a trucker cap to brand and create excitement around your company, organization, school, team, club and more. Try these ideas on for size.
Year-Round Branding

Everyone can use a fashionable, functional trucker hat, so it's a great unisex giveaway item for recipients of all ages. People use promo hats for an average of at least 10 months, generating an average of 3,400 impressions (a long lifespan for a promo product).

The Perfect Giveaway

When you give someone a branded gift that becomes part of their daily wardrobe, you create a personal attachment to your brand (and grab their loyalty). Custom trucker caps are also affordable, so they're great for large-scale giveaways or events.

Easy to Personalize

Trucker caps have a prominent front panel where we can embroider or screen print your logo or message.
Your Frequently Asked Questions, Answered
Question #1: What's the difference between a trucker hat and a baseball cap?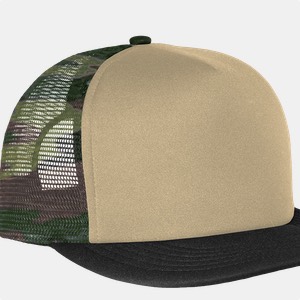 TRUCKER CAPS
An American classic, a trucker hat or cap is a type of baseball cap. While a custom trucker hat has a brim or bill, it's also designed with a front foam section that stands up tall and straight so it's taller than other caps. The front two panels are made from cotton or plastic. The four side and back panels of the cap are made from a breathable plastic mesh with a snap closure to make these styles one-size-fits-all. Sometimes a trucker cap's front two panels are joined into one, for five panels. These are breathable, adjustable caps to fit everyone, with lots of room for a logo on the front.
Question #2: I only have a small image of my logo. Now what?
All you need to do is upload your trucker hat artwork into our design studio and we'll take it from there. (Or, you can upload your school, team or business logo and artwork, and we can turn it into a stitched logo for a small setup fee.) Our embroidery specialists have converted more than 100,000 corporate logos and stitch-ready files, so your personalized custom trucker hat will be an excellent representation of your organization. If you have any preferences on the logo size, colors or location on your trucker cap, add them in the notes section when you check out.
Question #3: How do I choose my thread colors?
Most likely, you're working with specific colors your company, school, team or event has selected to represent your brand. If that's the case, you'll generally have access to your brand's Pantone Matching System (PMS) colors. We can easily match our embroidery thread colors to your brand's exact PMS colors at no charge, so your logo on your custom embroidered mesh-back hats are 100% on brand. Our online proofing system gives you access to over 230 industry-standard thread colors.
If your goal is for your logo to have maximum visibility to potential customers, then we recommend selecting thread colors that contrast with the color of the custom trucker hats you've chosen.
Question #4: What's the best size for my logo on my front panel?
A general rule of thumb is to keep your custom design on the front of your tracker cap less than 4 inches wide by 3 inches tall. The best size for embroidered text lettering on a custom cap is 1/4 inch (6.3mm) or taller. We recommend a block font that doesn't contain any fine details less than 1/16 inch (1.5mm) wide.