Custom Embroidered Beanies Quick Start Guide
Embroidered beanies are a very popular item in fall and cold winter months—and a cost-effective way to advertise your business. An employee or a favorite client who wears your custom embroidered beanie with your logo will get seen more than 3,400 times by potential customers. If you're looking for a versatile item for a school or team, look no further than beanie-style hats, a huge favorite with students, alumni, athletes and fans alike.
We offer stylish beanies in a variety of fabrics and colors, including essential high-visibility safety colors. Whether you're outfitting your employees from head to toe, or adding a custom embroidered winter hat to your spiritwear selection, you'll love our selection of affordable styles, along with retail pieces from top brands like New Era, Nike, The North Face and Under Armour.
Once you choose a style you love, you can easily design a personalized hat in our online Design Studio. Or, you can upload your business or team logo and we can turn it into a stitched logo for a small setup fee. Our experts hand-picked these beanie styles for their fashion-forward functionality and the fact that they embroider well. That means your employees (or fans) will wear these beanies at every opportunity, getting you thousands of brand impressions every season.
The Unique History of the Beanie
The term "beanie" refers to close-fitting hats, usually knits, but synthetic fleece has become popular. In case you haven't guessed, "beanie" comes from the colloquial term "bean," to refer to our heads. Sometimes, beanies are called skull caps, beanie cap, jeep caps, or watch caps. If you live in Canada, you call these popular head-toppers toques.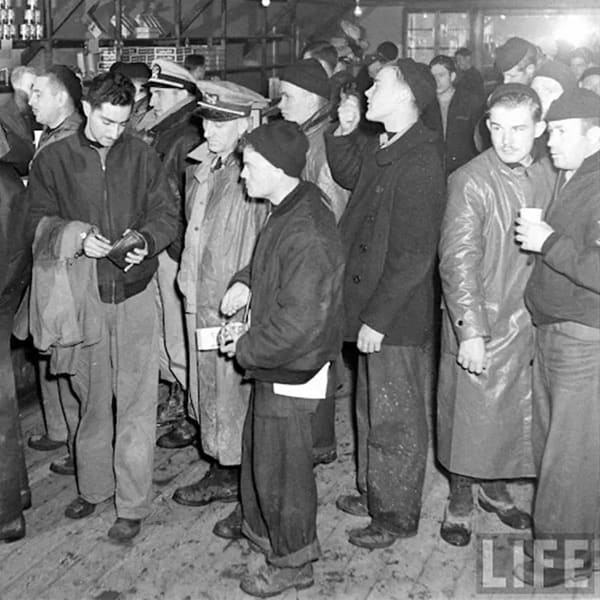 Beanies became popular in the early 1900s with blue-collar workers who wanted a functional hat that could hold back long hair and not obstruct their vision. Then by the mid 20th century, beanies went mainstream.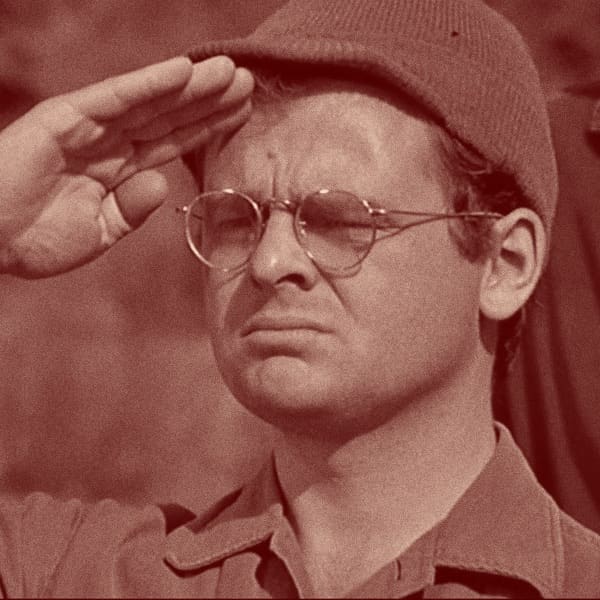 Here's how it went down: The jeep cap became popular when the U.S. Army issued the M1941 wool knit cap, designed to be worn under steel helmets to provide warmth and additional padding. You can see examples of this hat in movies and TV shows such as "M*A*S*H" and "Hogan's Heroes," and the classic World War II movie "Stalag 17."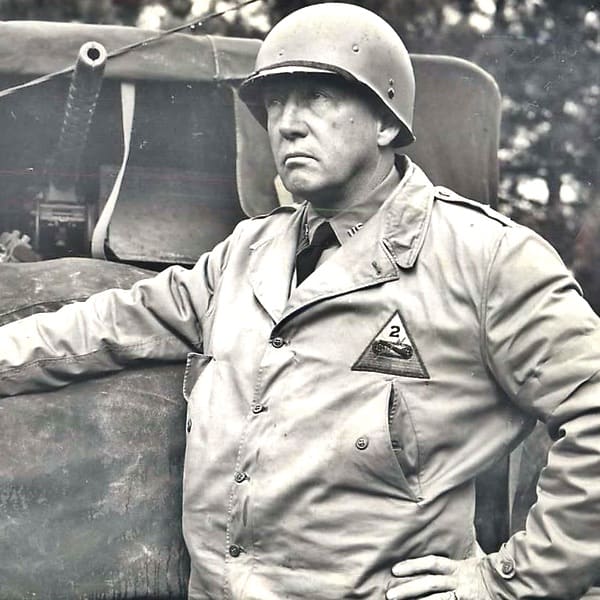 It's interesting to note that General Patton despised the jeep hat due to its "un-military" and "slovenly" look. The classic jeep cap was phased out in favor of the new M1943 layered uniform design.
No matter its origins, the knit beanie, jeep cap, skull cap, toque or whatever you call it, is here to stay and more popular than ever! We sell custom beanies in all different styles, colors, patterns and textures with your logo, and no minimum order size.
The Anatomy of a High-Quality Beanie
Here's a mini-anatomy of a custom beanie, so you know your way around this must-have headwear style, perfect for the cold weather months.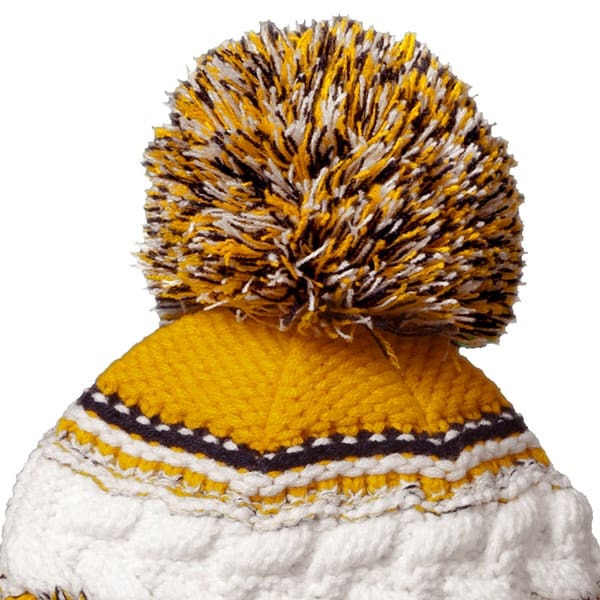 Pom-Pom
We've all seen those colorful pom-poms waving from the stands during a fall or winter game. The pom-pom's been around for a long time, with its origins tracing back to Vikings in Scandinavia as early as the year 800. Sailors also wore "pom-pom"-ed hats to protect them from bumping their heads in tight spaces or when the ocean got rough. And believe it or not, but the popularity of today's pom-pom hats has been attributed to The Monkees' Michael Nesmith, who wore a pom-pom beanie.
Crown
The crown's the top portion of the beanie, basically the area above the brim that sits on your head. The "tip" is the crown's uppermost peak. The pinch or dent, also called the crease, refers to the indentations you see along the front, back and sides of the crown.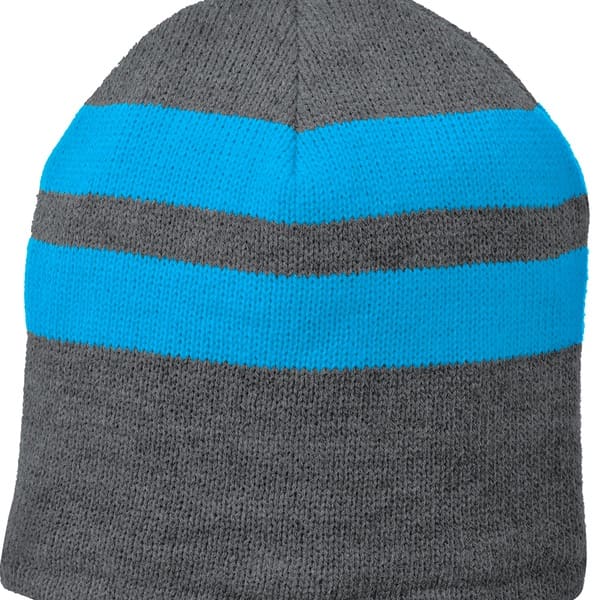 Body
The beanie's body comes in different colors, stripes, patterns and textures, as you'll see from our selection of affordable beanies and retail name brand styles. They're also treated with different finishes to offer weather-resistant and moisture-wicking qualities.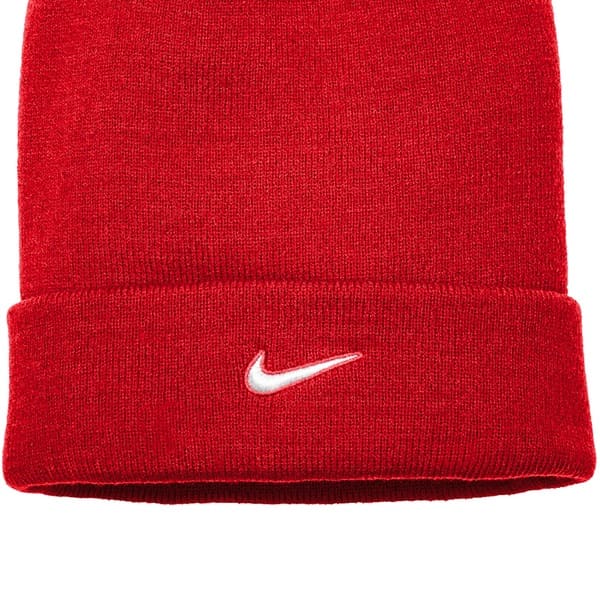 Brim or Cuff
Beanies either have a brim (or cuff) or don't. Some styles have an adjustable brim, which means that you can wear these versatile beanies with a slouchier look. People love to style beanies all different ways. For example, you can try the "Single Roll." Here's how to do it: Roll the brim once, making a cuff of 1 to 2 inches. Then, pull the beanie tight against your head, with the brim centered in the middle of your forehead, slightly covering the tops of your ears.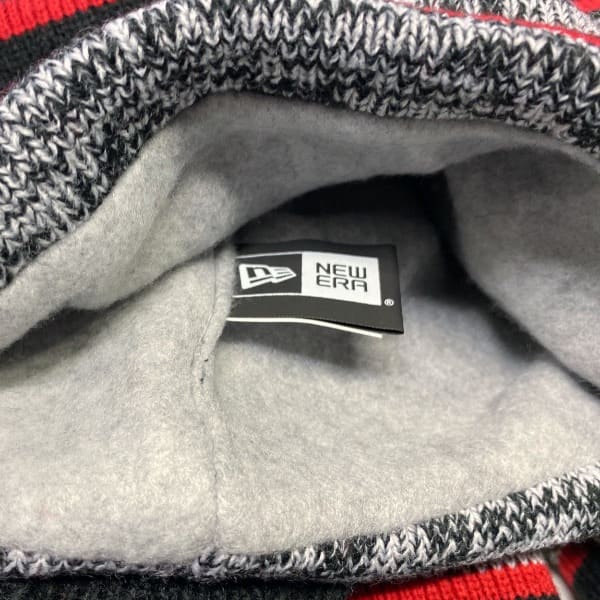 Lining (+ Performance Features)
Many beanie styles have a quick-dry inner (and outer) layer, which wicks sweat and dries quickly. Today's fleece lined beanies are designed with performance features that offer weather resistance to wind, rain, snow and cold, along with superior comfort and breathability.
Embroidered Beanies as Unique as Your Brand
At Corporate Casuals, we're big believers in one-size-doesn't-fit-all, so we offer a great selection of custom knit beanies so you can find exactly what you need. Beanie, knit-style hats, are the right option when the weather turns cold. They're available in many colors and styles, and you can find them all right here. They come in a variety of weights and performance features to match your climate.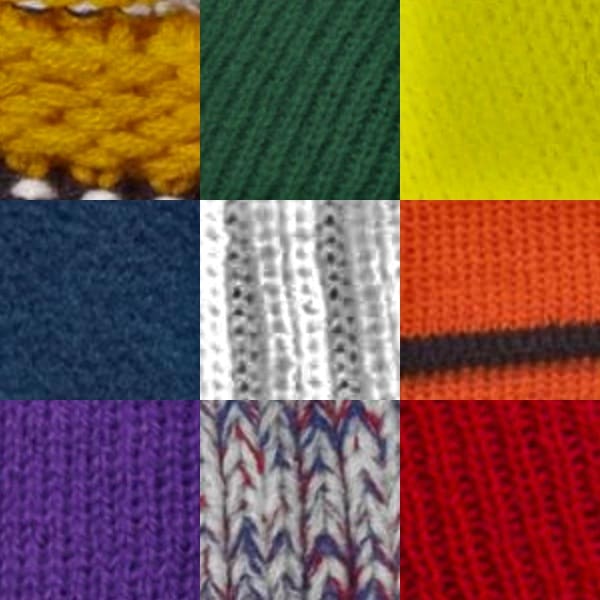 Color Selection
When our customers are searching out the perfect knit hat to represent their brand, school or team, color is a very important part of the decision. We have many core and fashion colors to match your exact shade, along with high-visibility safety colors for construction, outdoor and night occupations. You'll also see ribbed knit beanies with stripes, and contrasting colors on the pom-pom and brim. We even have fashion-forward heathered fabrics and camo patterns.
If your logo has brand colors we can often locate a hat with accents that match the brand color especially if your brand colors include black or white. If you don't see the exact accent color you need, give us a call. We have access to a large number of suppliers and may be able to find accented hats that meet your needs.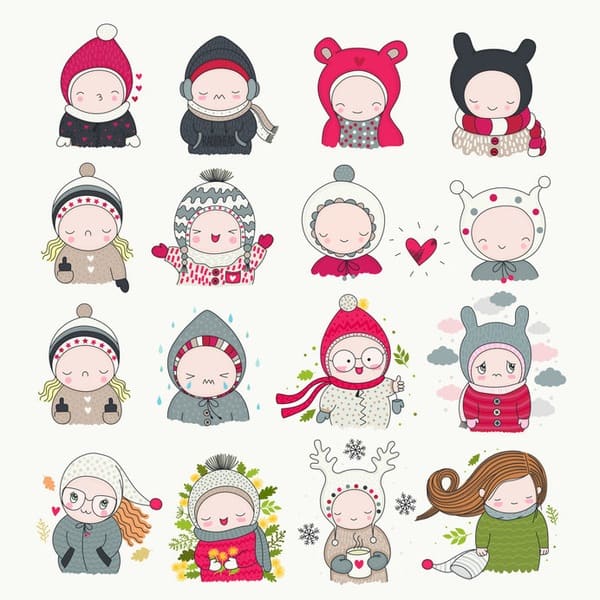 A Variety of Styles & Fits
When you browse our custom designed beanies, you'll see a variety of styles that fit all different uses and wearers. If you're outfitting a school, team or fans, you'll love our lineup of warm chunky-knit striped beanies with pom-poms that come in a variety of colors to match yours. You can also check out spectator beanies that are perfect for tailgating or cheering from the stands (and pair perfectly with our scarf and glove selection). Choose from slouchy and sleek fits, to beanies with and without cuffs, and even fleece headbands that fit in this category.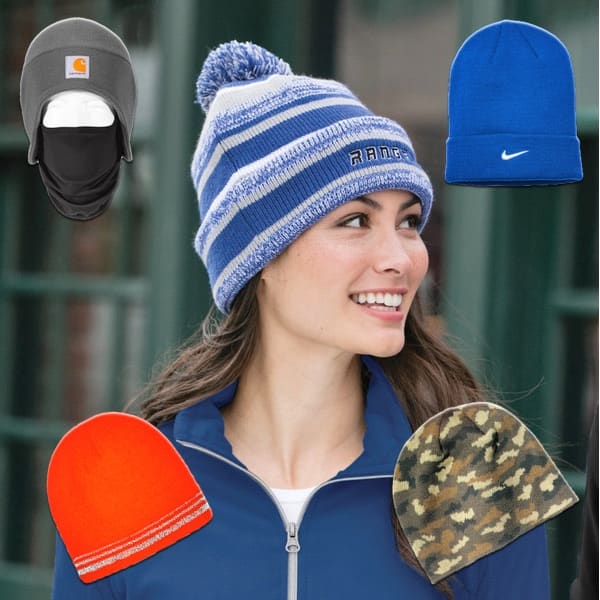 Performance Features
Whether you're cheering your team on from the stands, working outdoors at a ski resort or heading to work on a winter's day, many of our on-trend beanie styles offer performance features that offer weather resistance to wind, rain, snow and cold, along with superior comfort and breathability. Many of our styles have a quick-dry outer (or inner) layer, which wicks sweat and dries quickly. Still, many of our custom beanies also come with a warm fleece lining for extra warmth. Some styles even have a special anti-pill finish for long-lasting wear.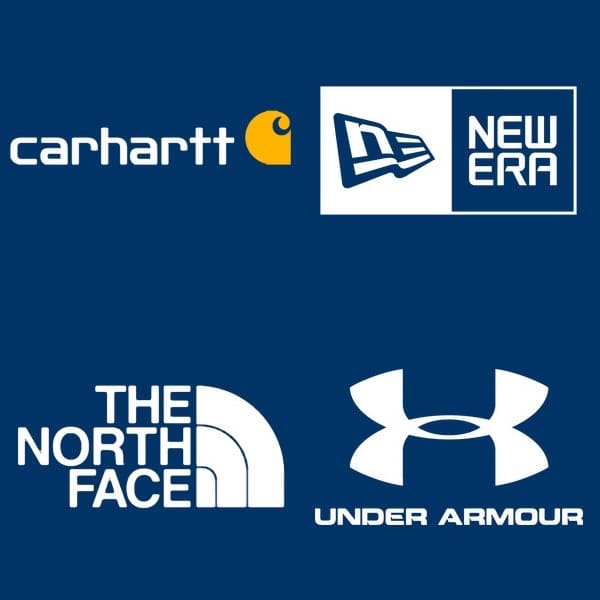 Retail Brands
As we mentioned, we're a one-stop shop where you can get get-noticed embroidered beanies from retail brands like New Era, Nike, The North Face and Under Armour. You can select great beanie styles from these retail name brands, and we can embroider your visible brand logo or message artwork on them, all in time for your next big event or the cooler season.
Your Most Burning Questions About Custom Embroidered Beanies, Answered
Now that you've selected the right beanie style for your employees, you probably have questions about how we get your logo or message onto the hats as eye-catching embroidery. Here are the top things our customer service reps hear about how we stitch your logo on your custom beanie.
Q. I've never gotten embroidered uniform pieces before. I only have a small image of my logo. Will that work?

Short answer: You're going to love our answer. All you need to do is upload your logo into our Design Center, and we'll take it from there. Our embroidery specialists have converted more than 100,000 corporate logos into stitch-ready files, so you can be confident that your custom beanies will be an excellent representation of your brand. If you have any preferences on the logo size, colors or location on the embroidered beanie, just add them in the notes sections.
Q. So you need to "convert" my logo into an embroidery file first before you embroider it on my beanies. What exactly does that mean?

When you upload an image or logo for us to embroider on your beanies, we convert it to an embroidery-machine-friendly file so we can stitch it out on our machine. (This conversion process is also called digitizing.) For the best possible results, we digitize your custom logo or artwork by hand. The talented embroidery artists on our Corporate Casuals design team use the most up-to-date digitizing software to develop a stitch file that will result in the crispest, best-looking embroidery. Even when you run artwork through the software's auto-digitizing function, you still won't achieve the same level of quality that our artists do.
Q. How do I choose the right thread colors for my logo?

The thread colors you choose for your logo is one of the most important decisions you'll make during your ordering process. Most likely, you're working with specific colors your company has selected to represent your brand. If that's the case, you'll generally have access to your brand's Pantone Matching System (PMS) colors. We can easily match our embroidery thread colors to your brand's exact PMS colors at no charge, so your logo on your custom beanie is 100% on brand.
If your goal is for your logo to have maximum visibility to potential customers, then we recommend selecting thread colors that contrast strongly with the color of the beanie you've chosen. However, since embroidery is such a unique decorating method, even non-contrasting logos can still look great.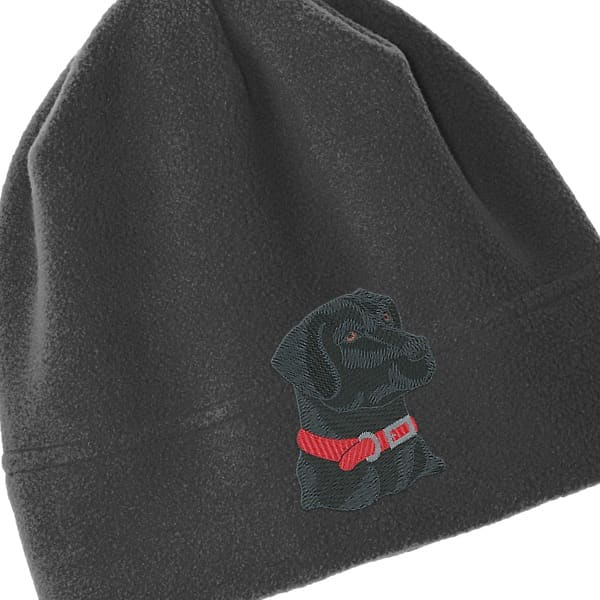 If you prefer a more subdued look, you can opt for a tone-on-tone design where your logo color and beanie color differ by about one shade. We can even do a color-on-color design where we match your logo color to the exact shade of your beanie. Since we use three-dimensional threads that reflect light in a unique way, viewers will still be able to easily recognize your logo, which will have a more upscale engraved look.
Q. I might not want my logo on the beanie. I might just want some block text embroidered on it. Is that possible?

Yes, absolutely. Simply visit our online Design Studio and create artwork using text only. You can choose from different block fonts, along with other fancy and script fonts. There's no setup fee or conversion process required for any embroidered logos that you create in our Design Studio.
Custom Embroidery Locations on Your Custom Beanies
We think the best place for your logo is on the front of your custom beanie in the center. Some people like off-center logos for their retail appeal. However, from our vantage point as marketing experts, the purpose of an embroidered beanie is for people to recognize your logo and start a discussion about your business or team. The best chance for this to happen is to embroider a larger logo on the front of the beanie.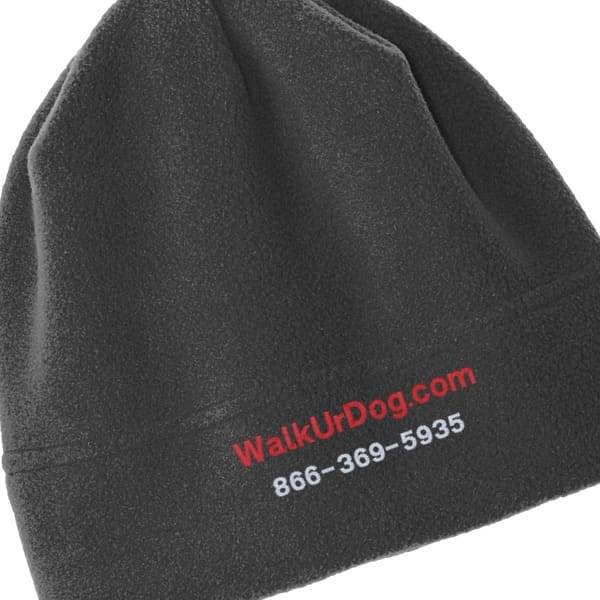 Pro Tip
Another pro tip we like to share with our customers is to add a second decoration location to the back of the beanie with your phone number or website address.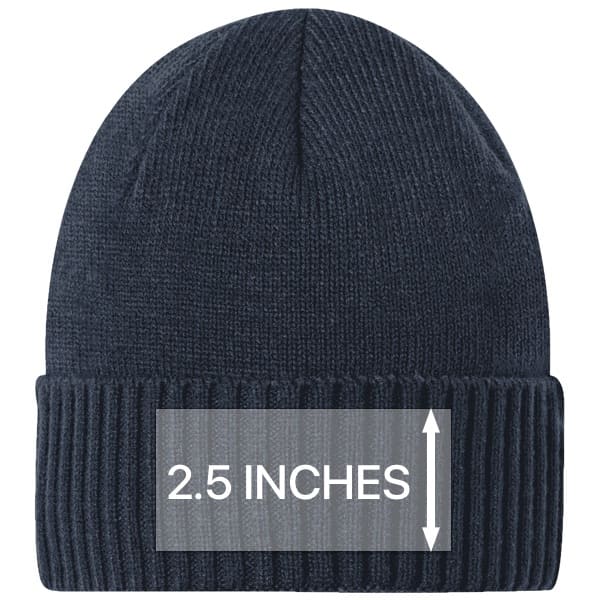 Beanies With a Cuff
If you've chosen a beanie with a cuff, your logo will be 2.25 inches tall. We try to limit logo width to 4 inches, but we can go a bit larger depending on what look you want.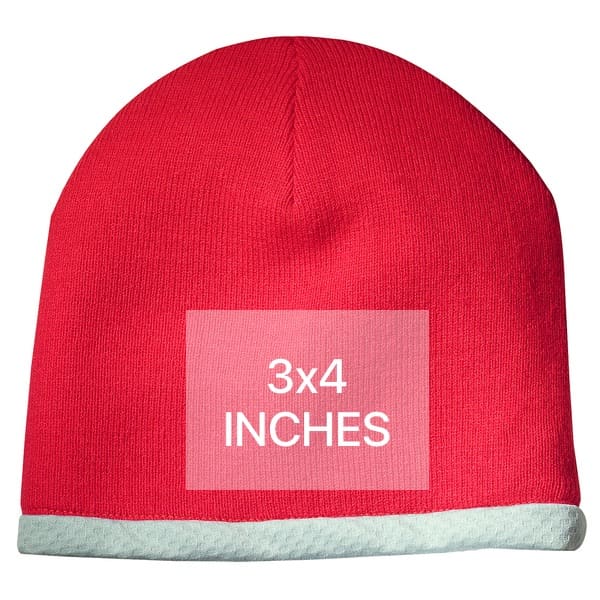 Beanies Without a Cuff
Good choice! Beanie hats without a cuff offer the most decoration space of all other hat styles. We can embroider your logo up to 3 inches tall by 4 inches wide, with room to spare.