Custom Backpacks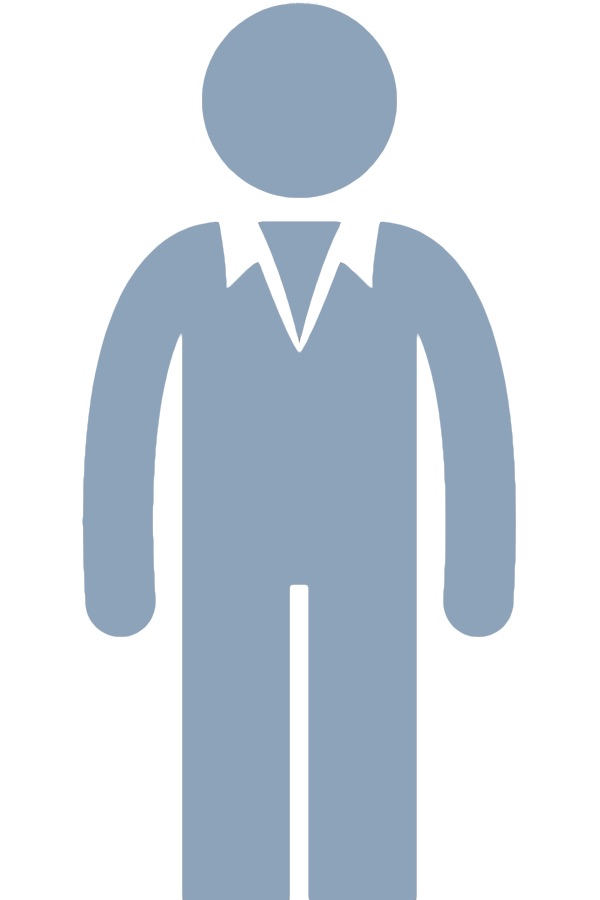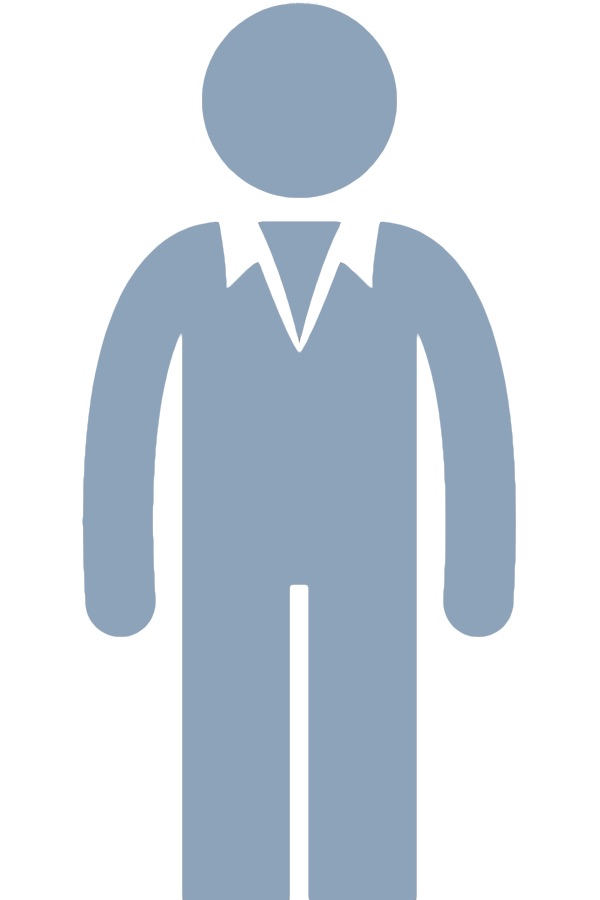 WHITE
Backpacks for back to school, or any time you need a new carry-along bag! A custom backpack gets seen by more than 3,000 people during the time a student or commuter uses it. Corporate Casuals offers a wide selection of personalized backpacks, in lots of colors, with features that match your lifestyle. We partner with premium brands like Columbia, Oakley, OGIO, New Era, Nike and The North Face, so your logo gets seen alongside name brands we all love. It's easy: Pick your backpack, upload your logo and you'll get your custom backpacks from us in less than a week — just in time for back to school.
Top Decorating Methods for Custom Shirts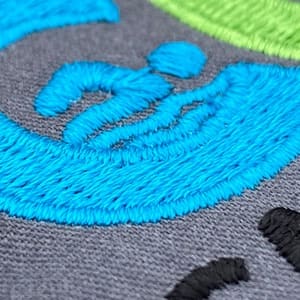 We use professional embroidery machines to stitch your logo using colorfast, durable rayon threads that look great and last for years on your backpack. Embroidery gives a more expensive, upscale look than printing on a bookbag. The cost of embroidery depends on how many colors and stitches there are in your logo. Stitching isn't great for tiny lettering or small designs with a lot of detail. When you're embroidering a logo or a monogram on a backpack, you're investing in top-quality decoration that gives a textured feel to your logo.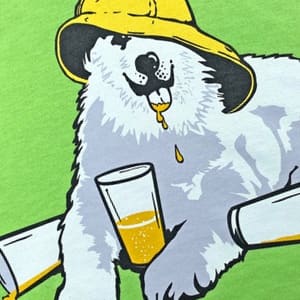 If you have larger artwork or want your logo on multiple locations on your backpack, screen printing can be more cost effective than embroidery. Screen printing means we apply layers of ink to your pack with a mesh screen for every vibrant color in your school logo or team mascot so it looks painted on. Just upload your artwork and choose screen printing for backpacks, especially when you want an intricate design with gradients and shading. When you want a more polished look, embroidery is a better option. A printed design on a custom backpack is long-lasting.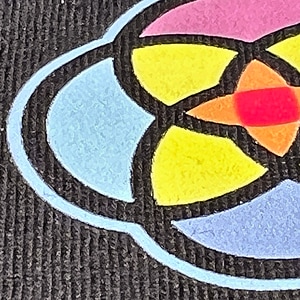 Custom heat transfers on bookbags are a great budget-friendly choice. You can get a sharp, full-color design in one or more locations on the pack. Also known as a digital transfer, we digitally print your school or team logo onto transfer paper. Then, we transfer the ink from the paper to your backpack using thermal pressure. Great for getting one custom backpack or hundreds, a heat transfer is a cost-effective, durable option for a full-color or complex design when you order your backpacks online.
Custom Logo Locations on Your Backpack
The location of your logo will be influenced by the backpack style you select. Some packs have huge areas that can sport a large school logo and others might only accept a smaller team mascot logo. The large back pocket, above it or next to it are the default spots, but if you want a different placement (or your logo in multiple spots), specify that in the notes section for us when you check out. Upload your own artwork in our design studio, and we'll take care of the rest in about a week!
Your Best Custom Backpack Logo Size
Some packs have huge areas that can accommodate a full 4" x 3" logo and others might only accept a 2" x 2" logo. The best size for embroidered text lettering is 1/4 inch (6.3mm) or taller. Pro tip: Use a block font that doesn't contain any fine details less than 1/16 inch (1.5mm) wide.
If you want your custom backpack logo to have maximum visibility, choose thread colors that strongly contrast with the color of the custom pack you've picked. However, since embroidery is such a stand-out decorating method, even non-contrasting logos look great.
If you're leaning toward a more subdued look, go for tone-on-tone custom artwork where your logo color and backpack shade differ by about one shade. We can even do a color-on-color design where we match your logo color to the exact shade of your custom backpack. Since we use 3-D rayon threads that reflect light in a unique way, viewers will still easily recognize your logo, which has a more polished look on whatever backpack style you choose.
What Backpack Features Are Important?
1. Carry Options, Handles & Shoulder Straps
Carrying a backpack full of your books and supplies can strain your shoulders and put pressure on your back. Backpacks with adjustable, foam padding straps make toting your books around much easier. Ideal styles also have a small fabric loop on top of the pack for hand carrying.
Some backpacks have a sternum strap that connects the shoulder straps. When you clip it together, you'll notice it prevents your shoulder straps from slipping and distributes weight to your chest, for instant relief from a heavy load.
Some packs also come with a waist belt, which transfers 70% to 80% of the pack weight to your hips for long treks across campus. Most packs provide an option to remove the waist belt and sternum strap.
2. Internal Storage Pockets
A simple drawstring backpack has one large internal pocket. Other styles have several pockets and zippered organizers for your phone and chargers. If you plan to carry a laptop, choose a pack with a padded laptop sleeve. Some even have a clip for your keys.
3. External Storage Pockets
Most packs provide external mesh pockets to quickly stow your water bottle or cell phone. Some offer an elastic bungee if you need to stash a jacket or sweatshirt quickly.
Your Frequently Asked Questions, Answered
Question #1: Can I order from you if I'm based across the country?
Good question! Yes, you could just go to the embroidery and print shop down the street, but are you going to get the decoration quality and customer service you expect? Maybe not, especially if you're on a deadline for a campaign or an event. We work with clients based across the country because they love the high-quality decoration we produce on industrial-grade equipment. You can order one backpack, or hundreds or thousands. We'll convert your logo into a stitch file quickly and we'll embroider your shirts fast ... you'll get top-quality logoed packs in about a week. Truly, there's no need to "go to the local guy" when you can work with our machine operators who've been stitching logos for 25 years. Oh, and you own your logo, so if you need to go to someone local, you can download your file and use it.
Question #2: What's the difference between drawstring bags, backpacks and sling backpacks?
Backpacks have a pair of wide shoulder straps. Sling packs have a single large strap for one-shoulder carry. Drawstring bags have strings that cinch the top of the bag shut. Those same strings are used straps for shoulder carry. Drawstring bags are good for transporting small light items like shoes, jackets or light sporting equipment. Pick your backpack style and upload your logo to get started!
Question #3: I only have a small image of my logo. Now what?
Fear not! All you need to do is upload your backpack artwork into our design studio and we'll take it from there. (Or, you can upload your school, team or business logo and artwork, and we can turn it into a stitched logo for a small setup fee.) Our embroidery specialists have converted more than 100,000 corporate logos and stitch-ready files, so your custom back-to-school bag will be an excellent representation of your organization. If you have any preferences on the logo size, colors or location on your custom backpack, just add them in the notes section when you check out.
Question #4: Is my one-time setup fee really only paid one time?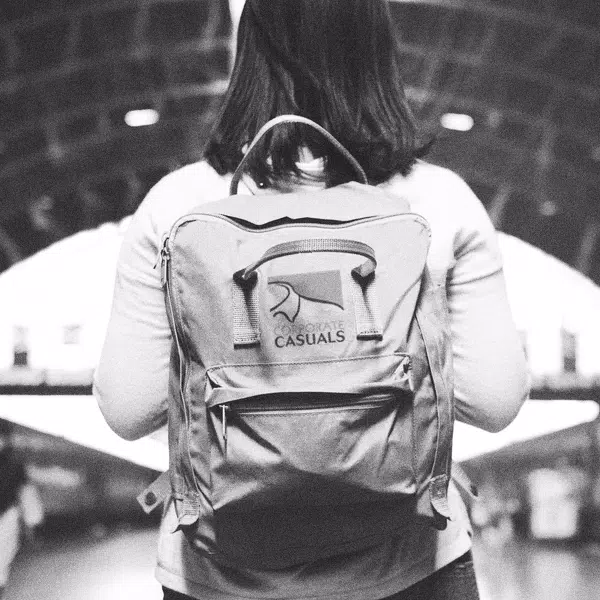 YOU REALLY OWN YOUR STITCH FILE
Yes! It costs $35. You'll see this one-time fee added to your shopping cart. Any future orders you place using this logo won't be charged a setup fee. The stitch file is yours, and you can download it anytime. Some shops require a "tape charge" (usually $10-$20) if you want a copy of your stitch file. This policy is very common on websites that give you "free setup," so it probably really wasn't free.