Embroidered Uniform Buyers Guide
First impressions matter the most, and the clothes we wear is the first thing people notice. In a retail environment, your uniform identifies you as someone who can assist shoppers. Tradespeople rely on their work uniforms to protect them from the elements and keep them safe. School uniforms help educators maintain a healthy learning environment. In a restaurant setting, a finely embroidered uniform gives your waitstaff a professional look.
Uniforms for Tradespeople "Workwear"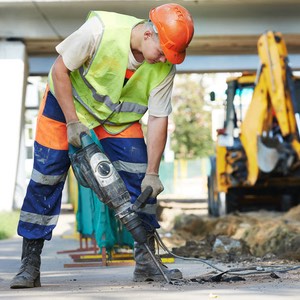 The uniform needs for tradespeople vary by season and geography. Above all else, workwear must be durable and stain resistant. You will discover that buying the lowest cost does not always mean saving money.

In warmer seasons/climates you want to select a uniform that breathes well and wicks away sweat. You might think that this would exclude polo shirts as a warm weather work uniform; however, that is not the case. Modern polo shirts with their hi-tech fabrics offer outstanding wicking and durability. We just started to provide warm weather polo shirts suitable for the job site and tough enough to be called a uniform: The CornerStone CS402. Short Sleeve button-down uniforms are also popular choices for industrial settings.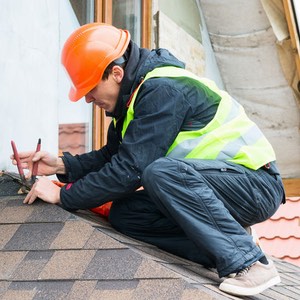 In cooler seasons/climates you want to select outerwear that is warm and offers superior abrasion resistance. Embroidered crewneck or hooded sweatshirts are popular choices when the weather turns cold. Carhartt jackets sewn from canvas materials are popular with tradespeople because of their outstanding durability. Brands such as Carhartt, Dickies, and Carhartts have historically been popular with our customers.

No matter the season you always need to select uniforms with safety in mind. Loose drawstrings or a baggy poorly fitting uniform can become entangled in moving machinery. On the job site, it is essential that your dress is highly visible to avoid accidents with heavy equipment or traffic. We offer an entire line of high visibility safety wear including embroidered jackets, embroidered hats, vests and more.


Uniforms for Retail and Professional Settings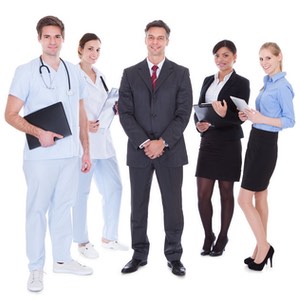 In a retail setting you want customers to easily recognize your associates so they can get any help they may require. The uniforms worn by retail associates see long hours of use over many months. In this situation, it is essential to select a fabric that will stand up to repeated washing and still look like new. Short sleeve uniforms offer a fabric that breathes well to keep your associates comfortable in the heat of the day.

Long Sleeve uniforms give a more professional look offering No-Iron styles, stain resistance and wovens that keep you warm when the temperature drops. In any purchasing situation, an inexpensive garment may not always be the 'cheapest' overall. Better quality and industrially rated garments may cost a little more but, they will last 2-3 times longer than a cheaper priced style. Some popular styles for a retail environment are K500, and the K420 Pique Knit Sport Shirt both made by Port Authority.

In professional settings such as trade shows, business meetings, and company outings cost becomes an important factor when selecting a uniform. There are many great choices for cost-effective long sleeve uniform shirts that look great and decorate well. Our customers especially like the S608 from Devon & Jones. We have also compiled a specific guide to buying polo shirts in our Polo Shirt Buyers Guide.
Restaurant and Food Service Uniforms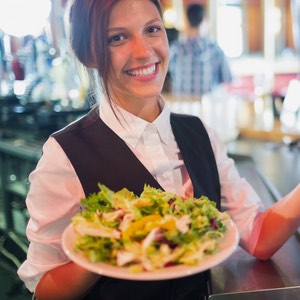 Selecting uniforms for the food service industry can be very challenging. It makes little sense to have kitchen staff wearing uniforms that "used to be white" when they were new. Washability and stain resistance will likely be near the top of your requirement list. Waitstaff needs a uniform that will look great even at the end of a busy night, so your color and fabric choices need to be carefully considered. Our most popular is the S608 Port Authority Easy Care Shirt with a Dupont Teflon coating for the ultimate in stain resistance.

Aprons are a very popular uniform item for waitstaff. They look great and are easily embroidered with your restaurant logo. In the event of an accidental spill, they are quickly changed to maintain a professional appearance. Several popular styles are available such as the A500 and a700.
School Uniforms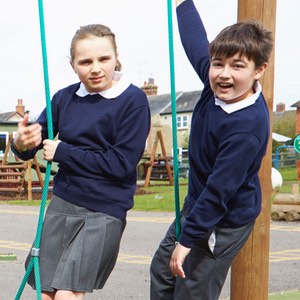 School uniforms teach kids the valuable life lesson of dressing well to make a good impression. Experts agree that school uniforms reduce peer pressure when it comes to clothing. We suspect parents agree that school uniforms simplify getting the kids dressed and off to school in the morning.

School uniforms give students a feeling of oneness and belonging. Public safety experts feel that an identical dress makes kids safer by obscuring gang affiliations. In urban environments, kids traveling to and from school are easily identified by crossing guards and police.