Embroidered beanies are a very popular item for us in the winter months. We offer them in a variety of fabrics and colors including high visibility safety colors. You can design an embroidered logo in our online studio, or upload your business logo and we can turn it into a stitched logo for a small fee.
Nerd Alert
History of the Beanie
The term beanie is used to refer to close-fitting hats usually knit but synthetic fleece has become popular. Other terms for the beanie include skull cap, jeep cap, or if you reside in Canada the toque (eh?). They became popular in the early 1900s with blue-collar workers who wanted a functional hat that could hold back long hair and not obstruct vision.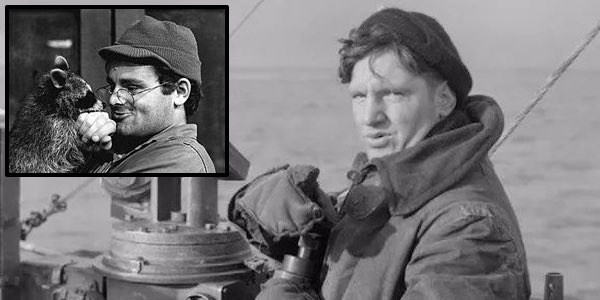 Beanies Hats Go Mainstream
The jeep cap became popular when the US Army issued the M1941 wool knit cap. This knit hat was designed to be worn under steel helmets to provide warmth and additional padding. You can see examples of this hat in movies and TV shows such as MASH, Hogan's Heroes, and the classic WW2 movie Stalag 17.
It's interesting to note that General Patton despised the jeep hat due to its "un-military" and "slovenly" look. The classic jeep cap was phased out in favor of the new M1943 layered uniform design.

No matter its origins, the knit beanie, jeep cap, skull cap, whatever you call it...is here to stay and more popular than ever! We sell custom beanies with your logo and no minimum order size.
Why Should Your Business Buy Embroidered Beanies?
There are two reasons you should consider beanies for your company. First, we want our employees to be safe on the job. High visibility beanies and safety apparel are an important part of your job site safety plan. Second, you want your business logo to be visible to potential customers. Embroidered hats are seen 3400 times over their useful life which provides exposure far cheaper than TV, radio, or newspaper advertising.
They are warm and will look fantastic with your logo
High visibility beanies are important for a safe job site
Embroidered beanies are seen 3400 times by potential customers